First, I have to say, yes, I am still alive. Blogging has taken a back seat for the last little bit as I have been attempting to get caught up in other areas.
Last weekend, a friend of mine came over bearing a super-dee-duper present for me. She is in the process of moving with her husband to Portland (boo hiss about the whole moving part). We knit together every week and are both members of a local service group.
On her last trip to see her husband, who moved ahead of her, they went to Foothills Yarn and Fiber. She was excited to visit an alpaca farm and see the fiber from these animals. When she arrived, the store had a number of people there spinning--I keep telling her it is just a matter of time before she joins the rest of us. After looking around at the yarn, handspun, roving, and fleeces, she inquired about fleeces from the animals there. Long story short, one of the alpacas is named Dina...which is my name. She commented on that, only to be told that the animals name was D (long i) na. "Um, no, that is the same spelling as my friend and it is D (long e) na." ***side note, I mean really, why can no one ever get my name right, it's not as if you say T (long i)na or G (long i)na is it?!?!--okay Nina is an odd one also*** Back to the story...they had recently shorn Dina and the fleece was available as roving. She.brought.me.8 ounces.of.baby.alpaca.named.Dina!!! Her husband walked in about that time and said, "hey did you know they have an alpaca named Dina?" The shop owner declared that they might as well change how they say her name (to the RIGHT way, I might add). You know how this is going to end don't you? This stuff is like spinning air. O.M.G. it is heaven.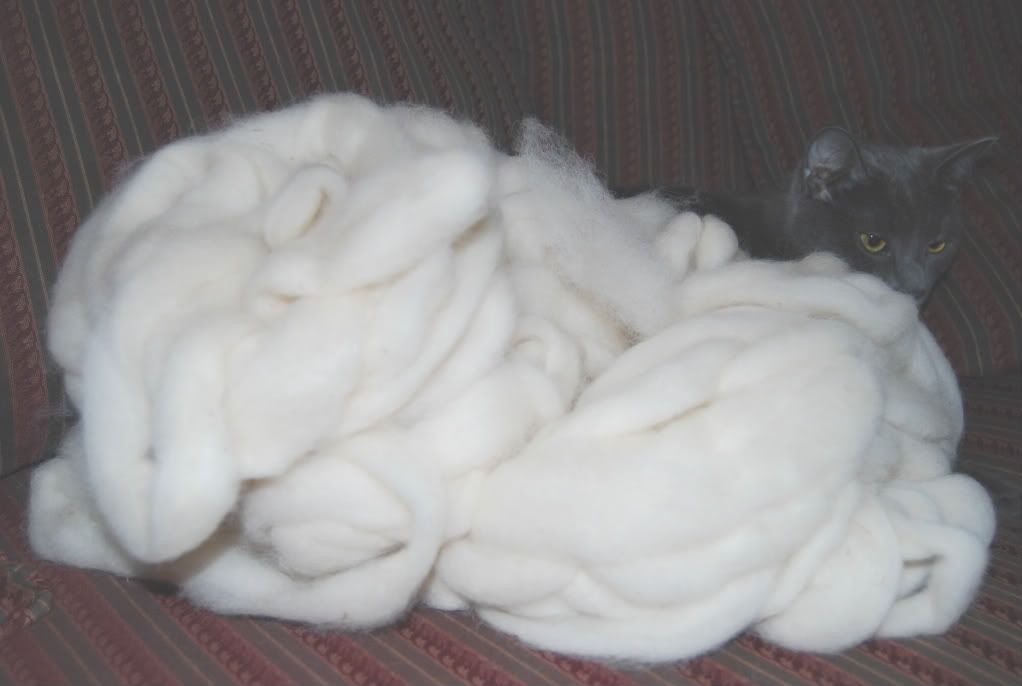 Ashley is hiding behind this gorgeous blob of softness. I have only caught her once running through the house with it in her mouth and trailing behind her.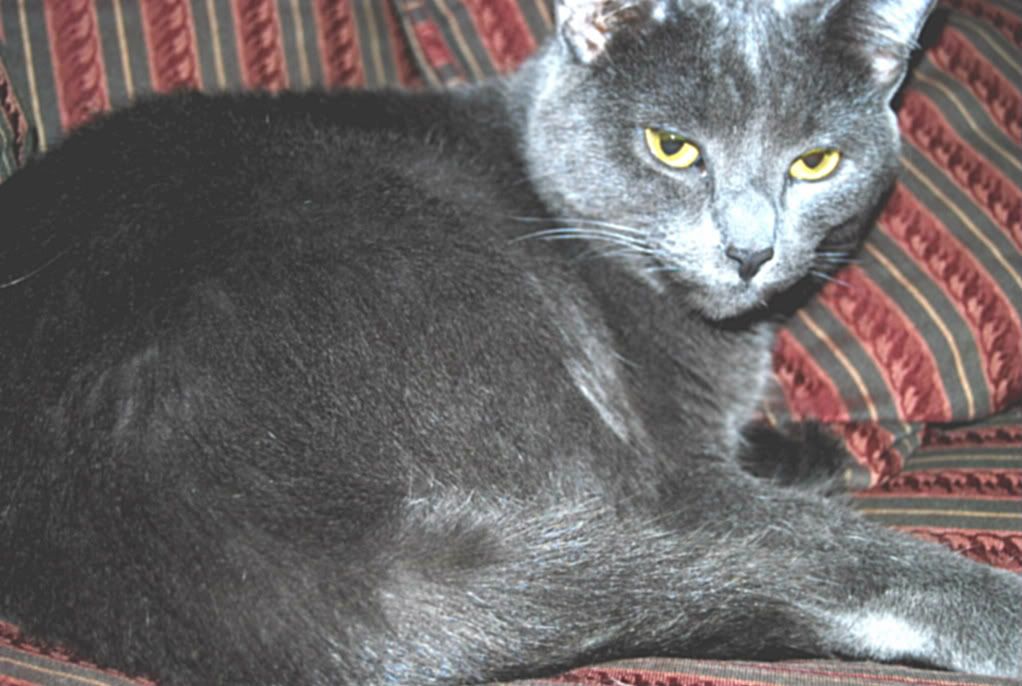 Ashley knows a soft thing when she sees it, but obviously does not appreciate being awakened.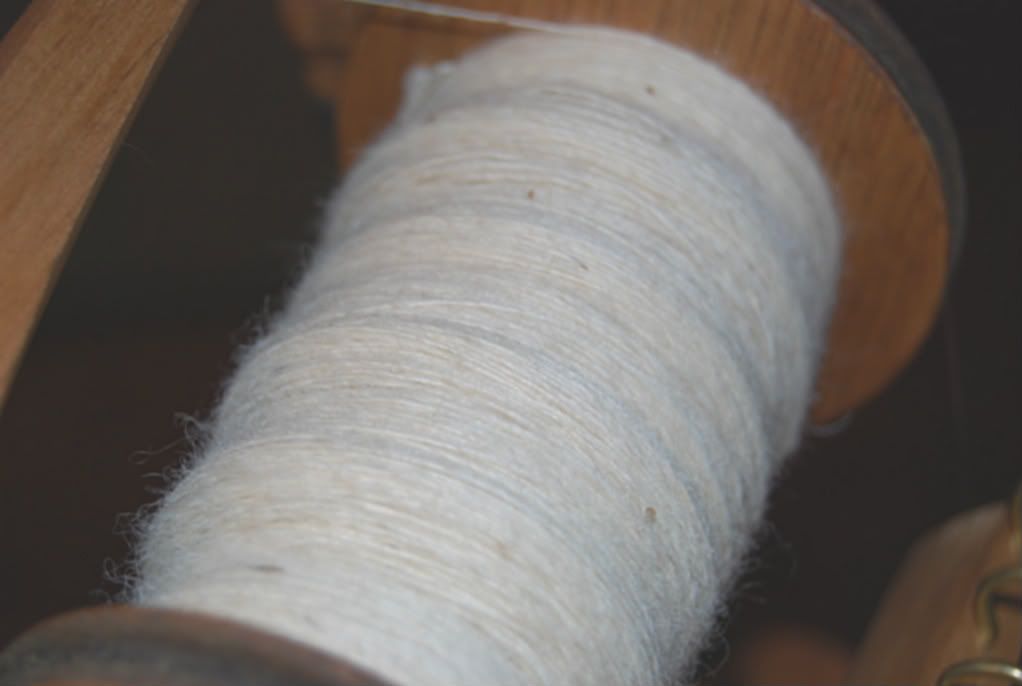 Lordy! I am spoiled now...
In other news, there is no other news. Four baby booties have now been completed...one pair following the pattern and one pair with my screwed up pattern reading interpretation.
And that's all she wrote...(because she hasn't had time for much of anything else!)
----------------------------