Back in June, I added a bunch of fiber to my newly started spinning fiber stash. The pretty blue and red batts got spun up fairly quickly and I have been working diligently on the balls of wool.
As of last night, 36oz (9 balls) have been spun and the last 4oz have been started. I don't really have a project in mind for the yarn, but there is A LOT of it. After plying, it is somewhere between DK and worsted weight.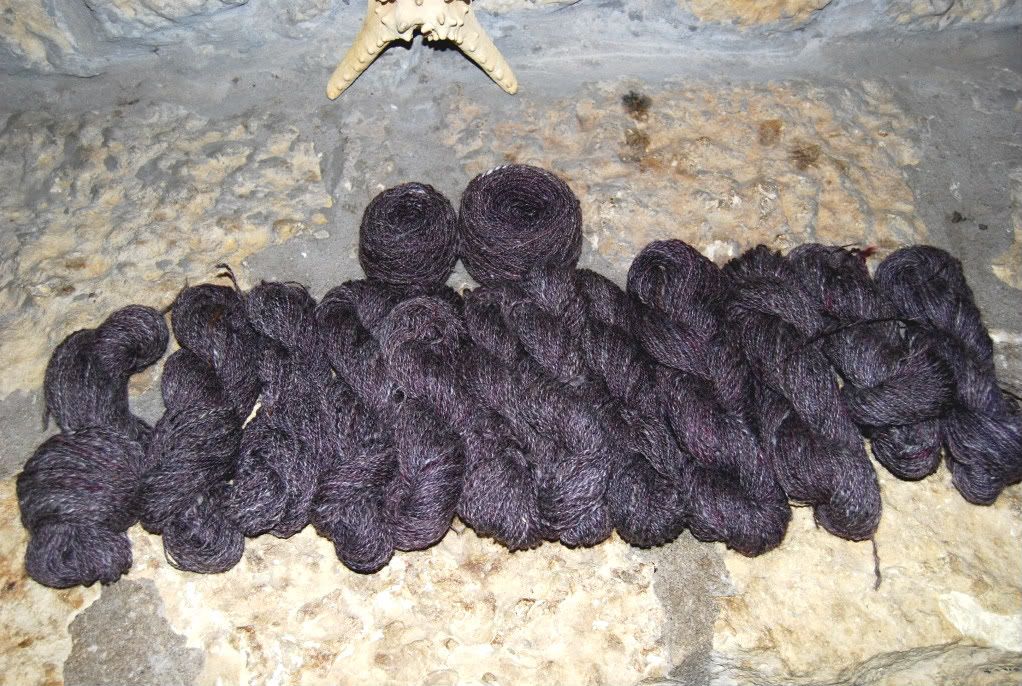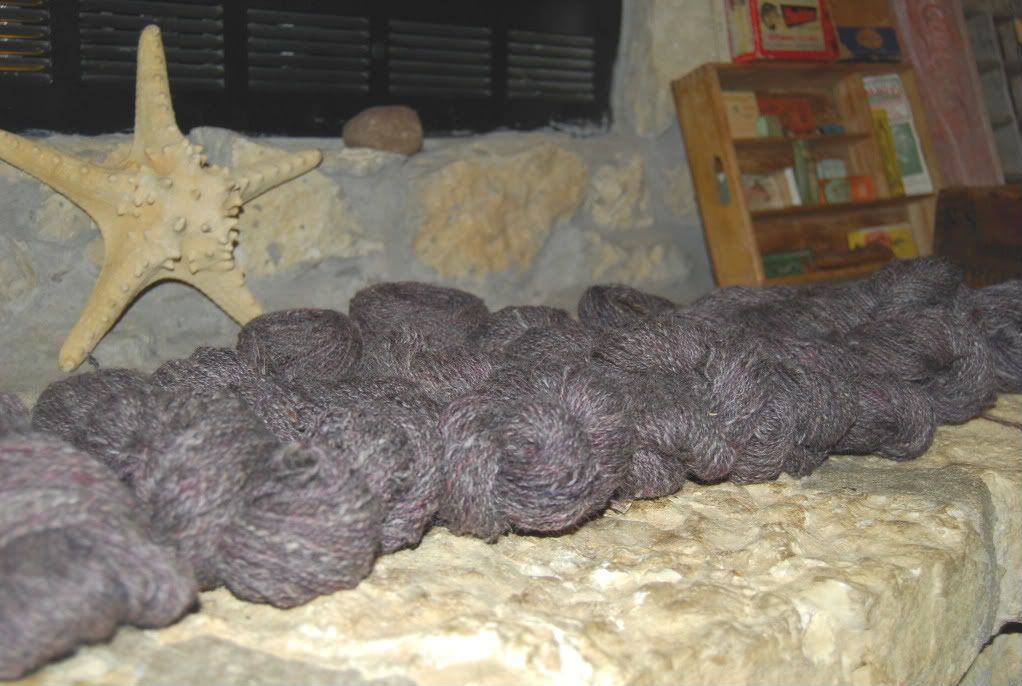 That's 12 skeins and 2 cakes worth so far. I foresee a lot of soaking in my near future as the skeins have yet to take their little soak.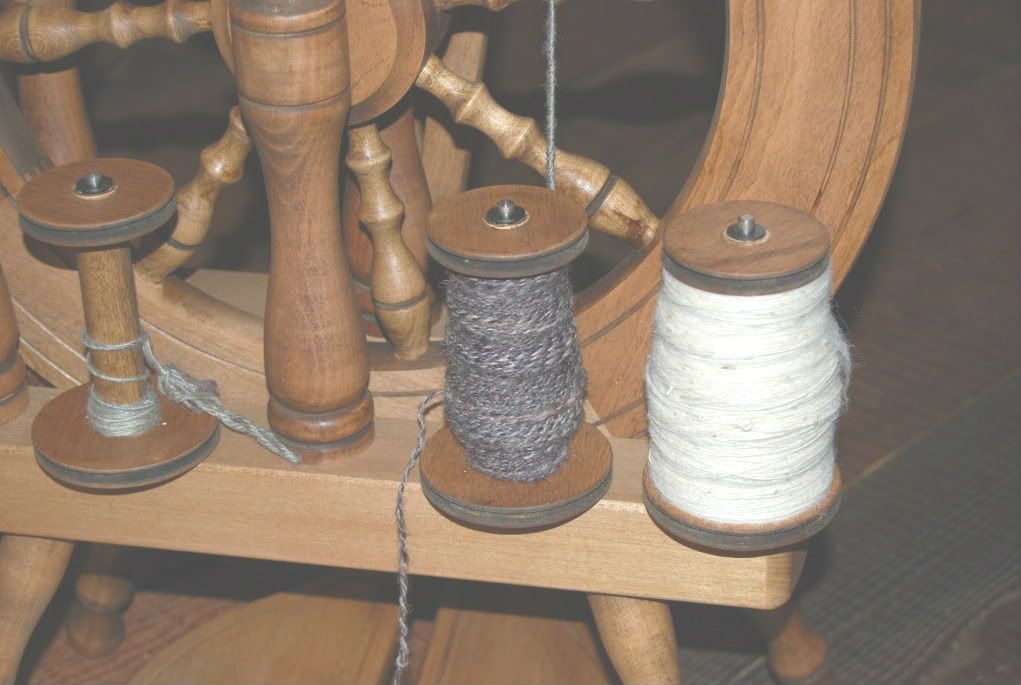 The biggest motivator to finishing the gray/purple fiber is so I can return to the lovely, yummy Alpaca Named Dina on the right bobbin.
The Dahlia is making great strides. The back lace insert is finished and off needles. This pattern is interesting in its construction.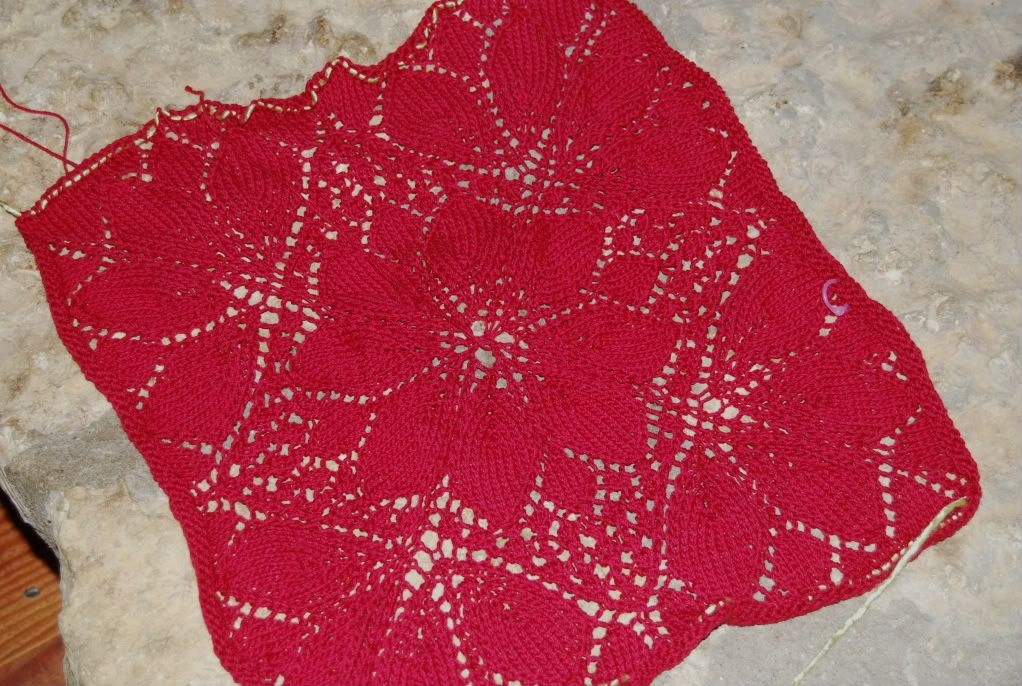 Happy Wednesday to all and be sure to visit the links below for a veritable smorgasbord of creative genius in the making!
----------------------------