Hello again and welcome back to the world of WIP's!
This last week has been p.i.t.i.f.u.l. when it comes to getting anymore done on the Dahlia. I am not sure that there is a whole lot more to it than last week, but progress is progress, right?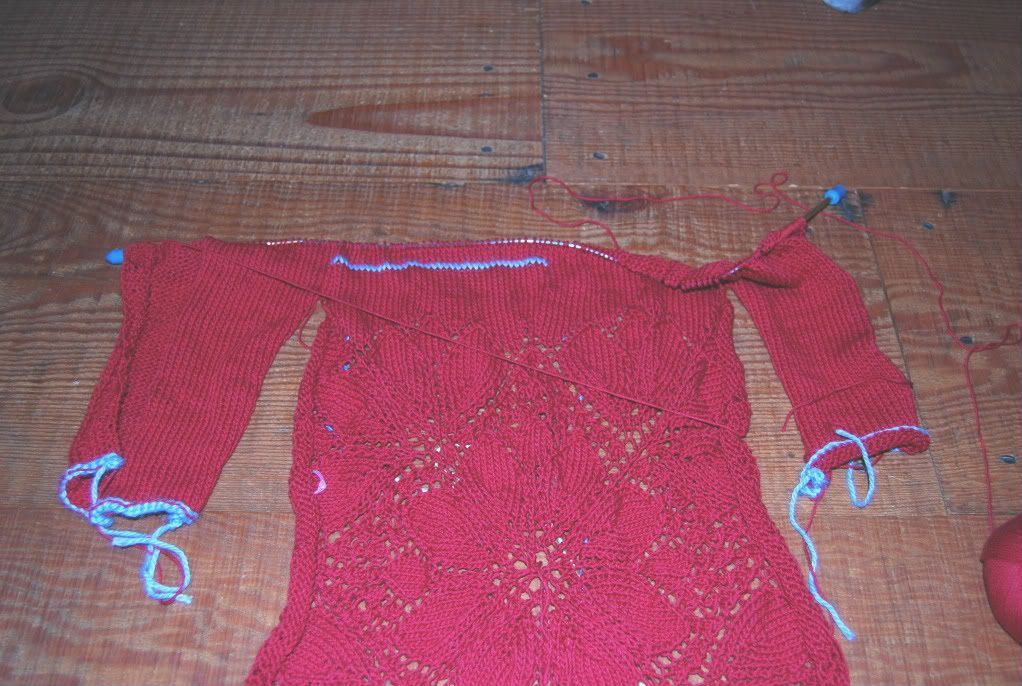 It is hard to tell, but in the above picture, it is actually laying sideways. What is shown at the top is really the right side. I'm not sure what or when I am supposed to do anything with those two floppy pieces, but I am trusting the pattern. Need some smelling salts after fainting in disbelief that I am really going to just go with it and trust it? The cute little bit of blue in the knitting along the top is the armhole...again, trusting the pattern and that whole concept of learning a new technique.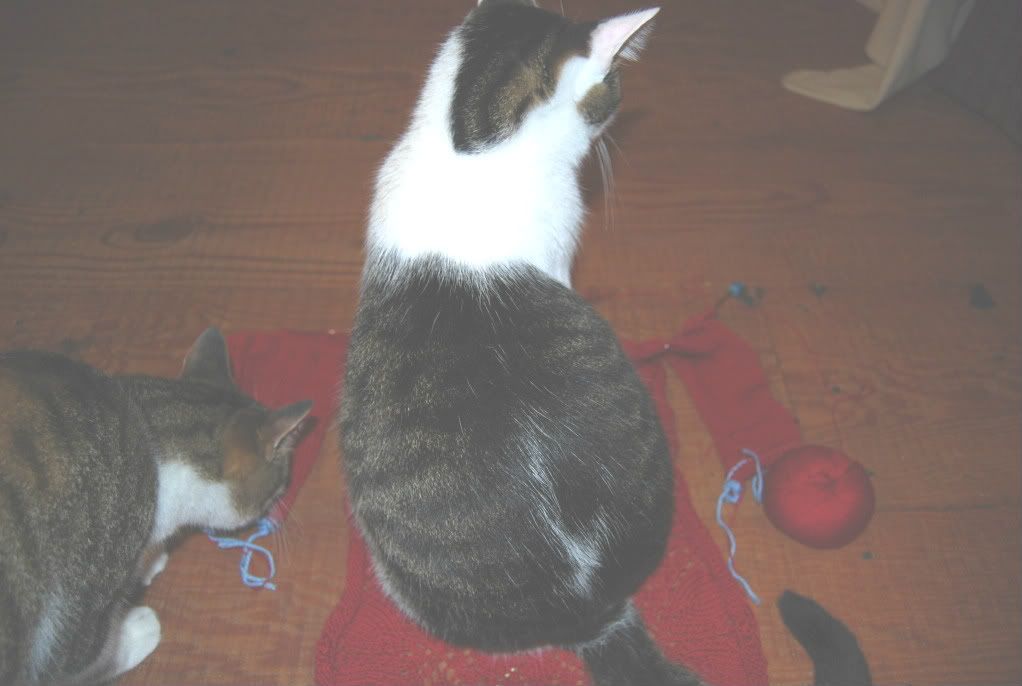 Norman and Amos wanted to make sure the sweater parts stayed firmly in place on the floor.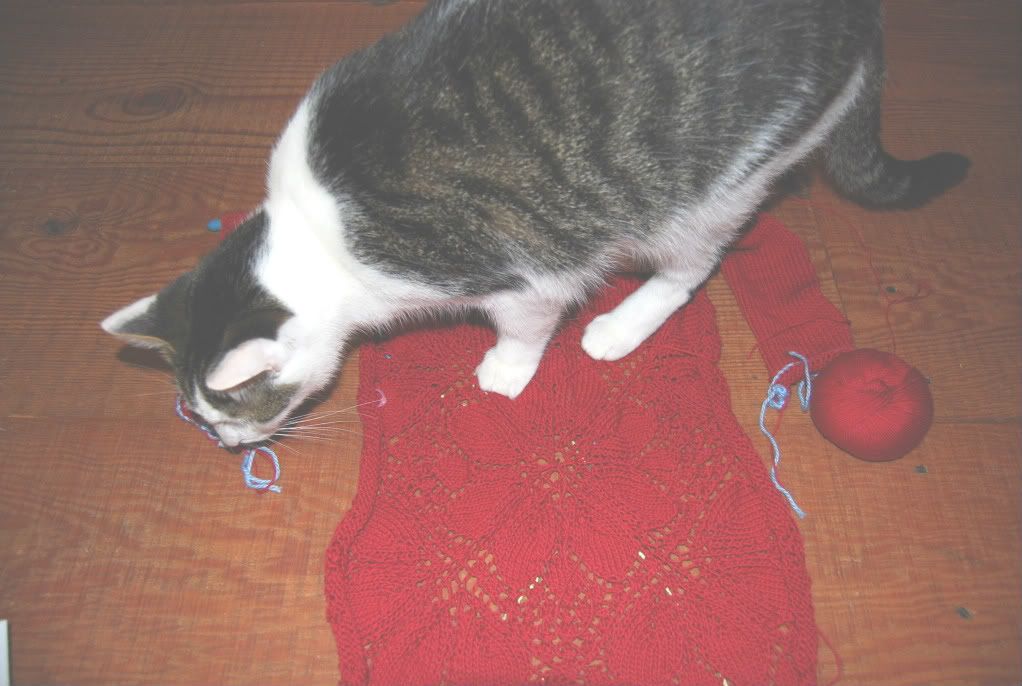 Hmmm, smells like...yarn.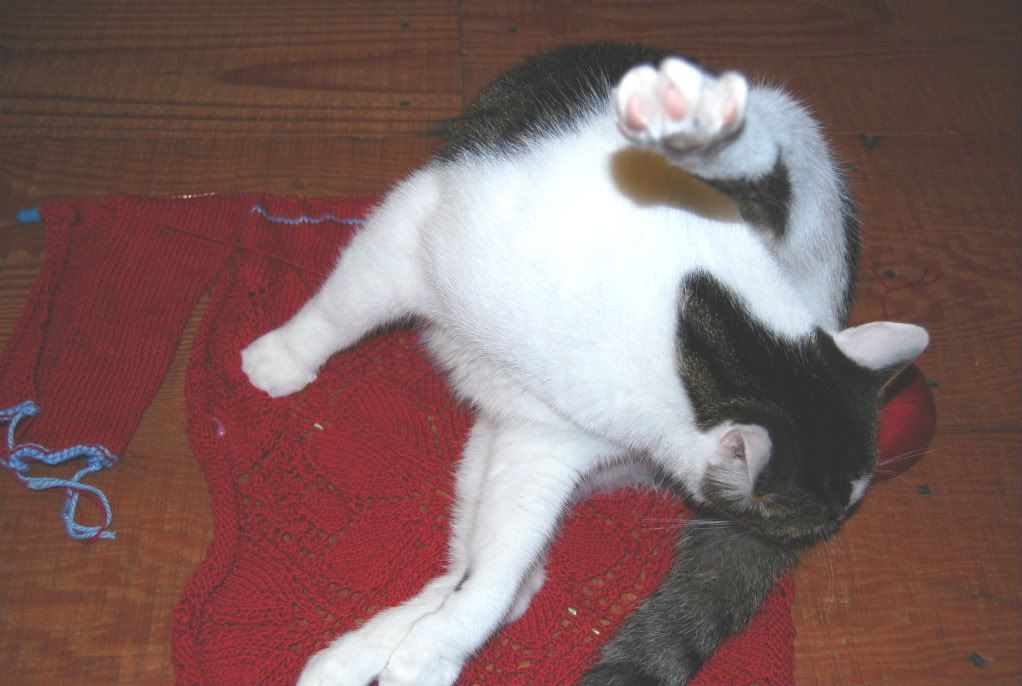 I really don't know what to say here, except, I'm sorry...obviously Amos has no shame!
And with that, it's time to move on to something a little more exciting...a give-away!!!!
According to the powers that be, I have now well surpassed the 20,000 visits mark. Wow, just wow! So, in honor of this little milestone, leave a comment below sometime between now and next Wednesday, October 5 at midnight Eastern Time and I will randomly pick a winner. What do you get? Well, you have your choice of a skein of yarn handspun by moi from the reddish blob shown here. (There is about 100+/- yards.)
...OR... a collection of 3 of my homemade soaps (Martini Mafia, Vanilla Caramel Coffee, and Ghiradelli Chocolate Mint).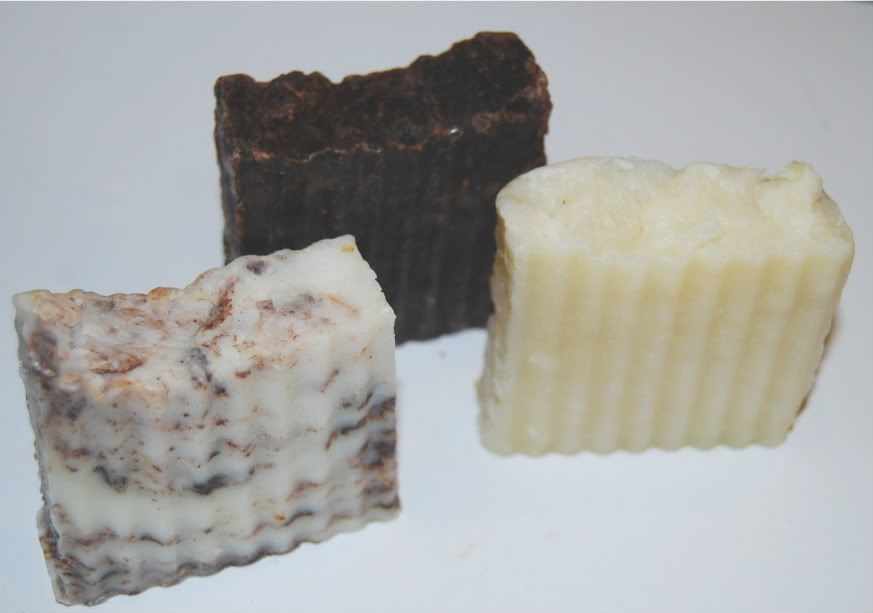 So,
1. Leave a comment below on THIS post .
2. Deadline to enter is Wednesday, October 5 at midnight Eastern Time.
3. Check back on Thursday, October 6 when the winner will be announced.
4. One entry per person.
And...thank you all for reading my ramblings.
__________________________