It is safe to say that the only actual "season" that I dislike is winter. And, that is only because it is soooo cold and while snow is pretty to look at and sled on, and it gives me a reason to stay nice and toasty warm inside, I do not like the stuff. It can quickly become a nuisance and a danger.
Spring--love it! Everything is bright and beautiful and ready to be reborn. There is dirt to be dug in, flowers to be planted, and the great outdoors to play in while the temperatures are pleasant.
Summer--love it! (okay, I'll admit to disliking the oppressively horrific ridiculously high temperatures which result in us not being able to sleep on the sleeping porch) There is the lake to float around in, vegetables coming in, and the lazy days on the porch with the fans on and a glass of tea in my hand.
Fall--love it! The air literally changes color. It seems to pick up the red and yellow hues of the changing leaf colors. Trees are changing. The air starts getting crisp and we can go back to the sleeping porch and sleep there nightly until sometime in the dead of winter when the wind chill/temperature reaches 14 degrees F...don't know why, but until it reaches that point we stay quite comfortable out there). Another wonderful feature of Fall...specifically after Labor Day, is that the "Summers"...those people that only come to their lake homes for the summer...finally leave and the lake returns to peaceful calm for the year-rounders.
But....right now...we are in...
SEASONAL PURGATORY!
It is still sort of summery, but not yet fallish, and everything is half dead and exhausted from the heat.
The evidence is quite compelling:
Lush and pretty in May...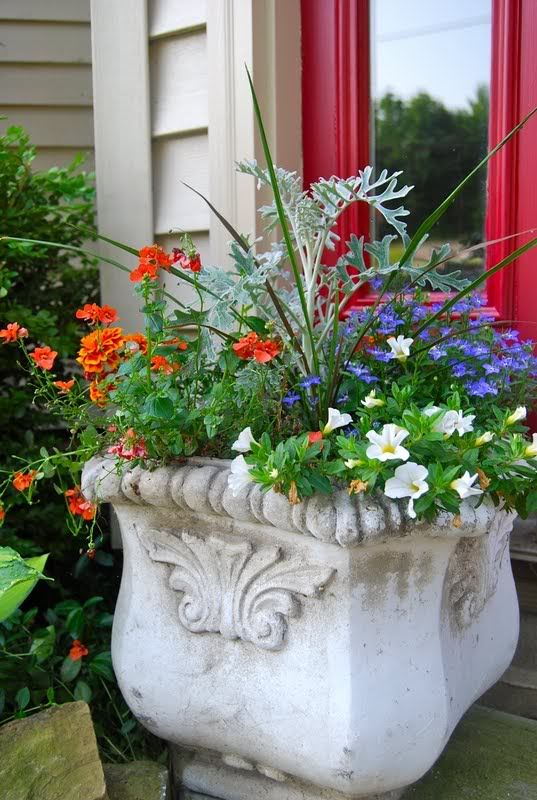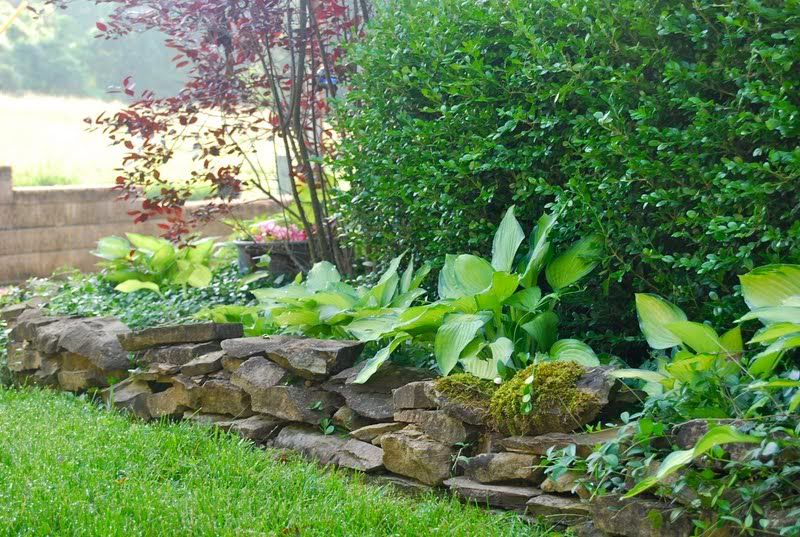 ...and now:
Can you say ick? Here's a tricky question for you...can you maybe, possibly, couldn't miss this unless you were blind, figure out exactly where the big goofy dog likes to roll around?