With the downturn in temperatures, this past weekend was the time to "snuggly-ify" the sleeping porch.
Out came the down comforter and the flannel sheets.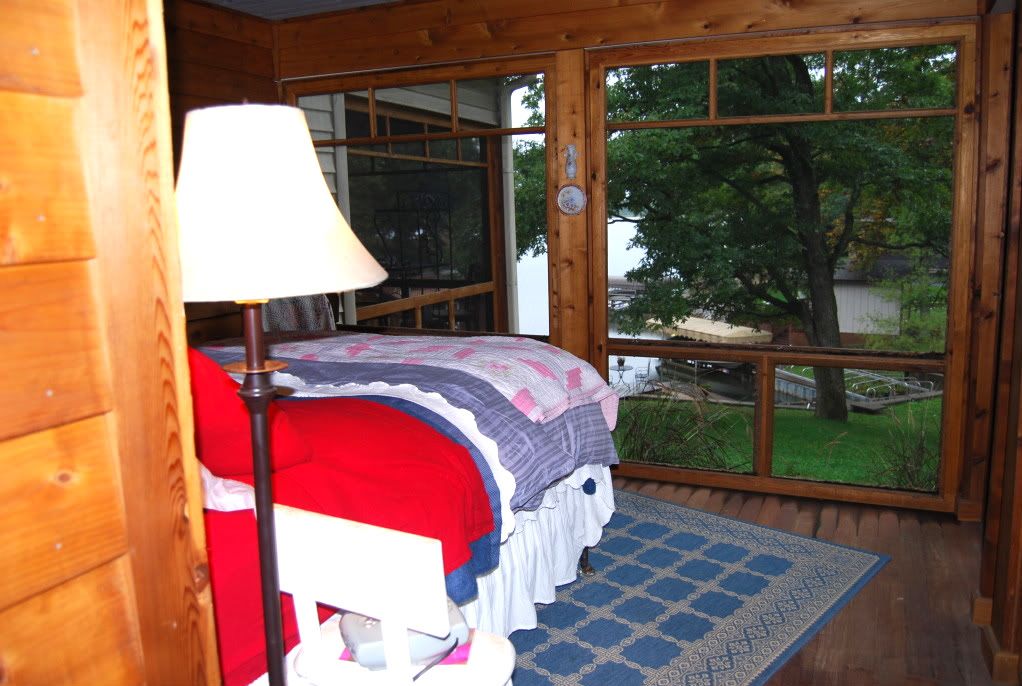 Here's where it gets tricky. I have a hard and fast bedding rule that I try to adhere to all the time...except for when I don't. Putting sheets on is not one of my most favorite things to do, and since I am less than happy about the whole process, it really ruffles my feathers to get the fitted sheet on wrong...and it used to happen all.the.time! That is until, years ago, I brilliantly came up with the idea to ONLY buy sheets with a definitive directional pattern. It can be stripes, tone on tone strips, whatever, just as long as you can truly tell the top/bottom from the sides. Makes life so much simpler and you never know what you could have done with the couple of minutes it takes to rip the wonky sheet off and put it back on correctly. Little things people, it's all about the little things.
I have two sets of flannel sheets (actually two sets of each type of sheets for all the beds in the house...one set on and one set in the wash) for this bed. One is this really lovely red (lacking in the stripe department but totally making up for it in the color department!) and the other is blue stripes. There is probably some secret bedding code that says that the tag only goes in one particular spot thereby making it obvious how to put the stinking thing on, but face it, I'm not gonna spend the time wrestling with the sheet to find the tag if I've got picture perfect couldn't mess this up if you tried stripes. Guess what happened?
Bed done. Finally. And I'll never ever get those fleeting sheet sorting seconds back.
Now if I could only solve the Velcro making phenomenon of sleeping in flannel pjs on flannel sheets!