Didn't mean to scare you. Yes, I am really still around. The last couple of weeks have kept me hopping from dawn to dusk, leaving little time for updating. You can decide for yourself whether that has been a trick or a treat.
Finally finished painting the Hearth Room, Kitchen Living Area or whatever you want to call it. It is in the old section of the house and was originally a combo kitchen, living and dining area. Since the remodel, we use it more as a kitchen with a small living area (and the fireplace...thus, hearth room) and desk space for the computer. It is nice to be able to be in my own space, cooking while watching TV and in the winter, enjoying the fireplace (hopefully we will soon be replacing the gas insert with a wood stove insert).
We first painted this area a deep blue called "Mountain Lake". It is beautiful, but in such a large space got to be a tad bit overwhelmingly BLUE, not to mention that it appeared very bright blue in pictures. After much discussion and paint chip evaluating (am choosing to forget the incident where Wes pulled out the Pantone Book and decided that a periwinkle shade was his choice...he redacted that choice once I pointed out that it would be very costly as it would require all new furniture because it matched NOTHING...and would be more suited to a child's room). Final choice...Juniper Berry. Surprisingly, it was actually on the handy dandy little pamphlet of coordinating color choices that we used for the rest of the new addition. Imagine that!
This is mid-mess and besides the fact that Jack has once again stolen a shoe, you can get a glimpse of the blue on the right.
Aaacckk, what a mess!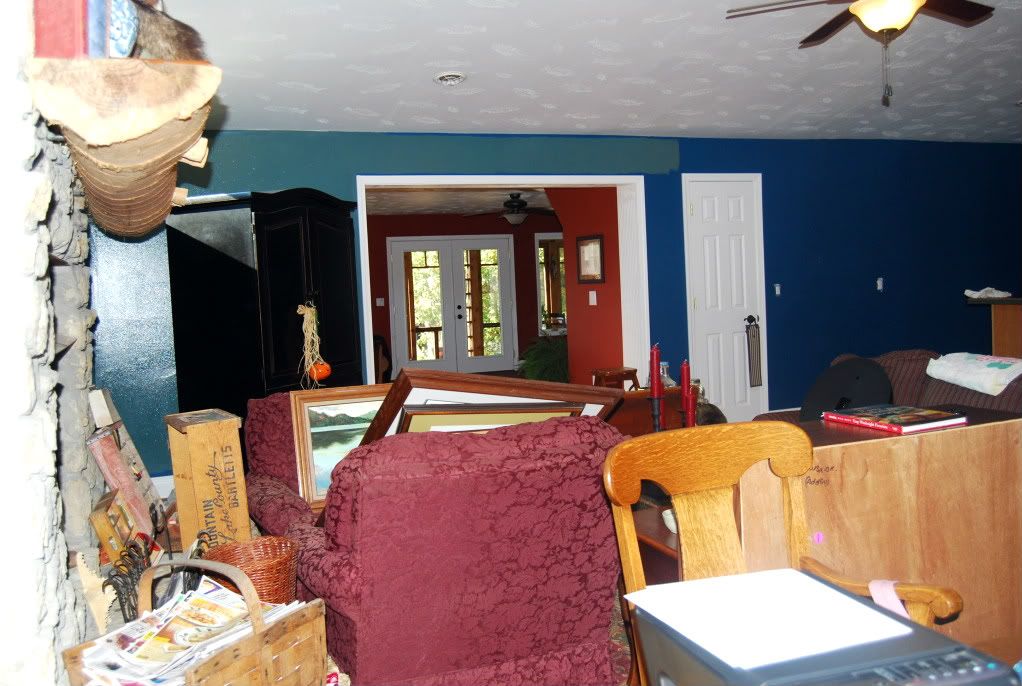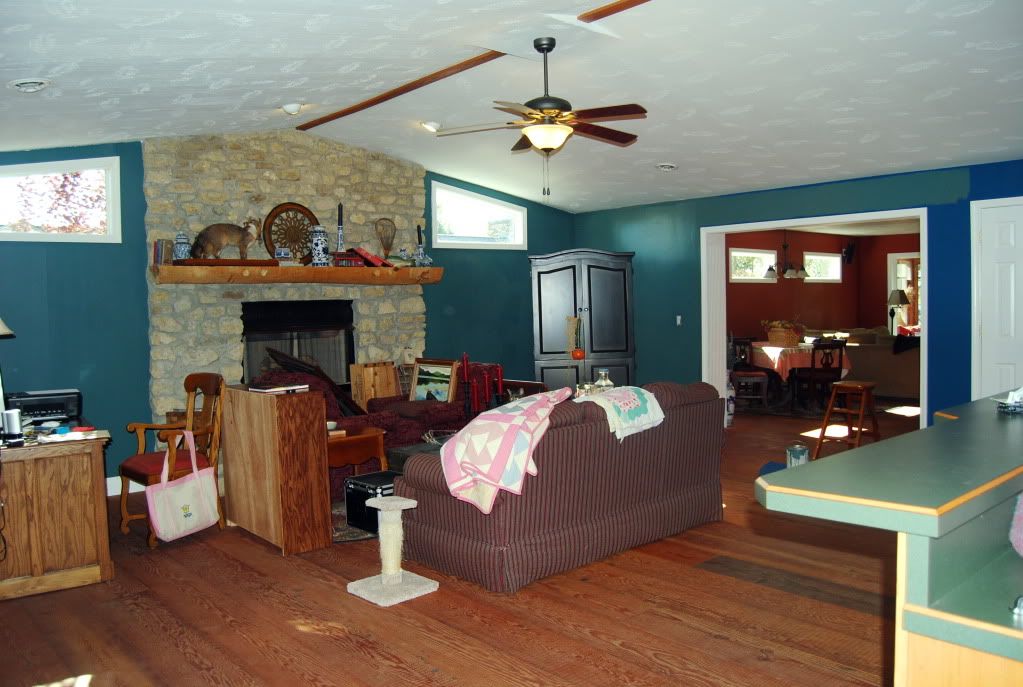 After several late nights and a marathon painting, cleaning, rearranging weekend, this project can finally be marked off the list.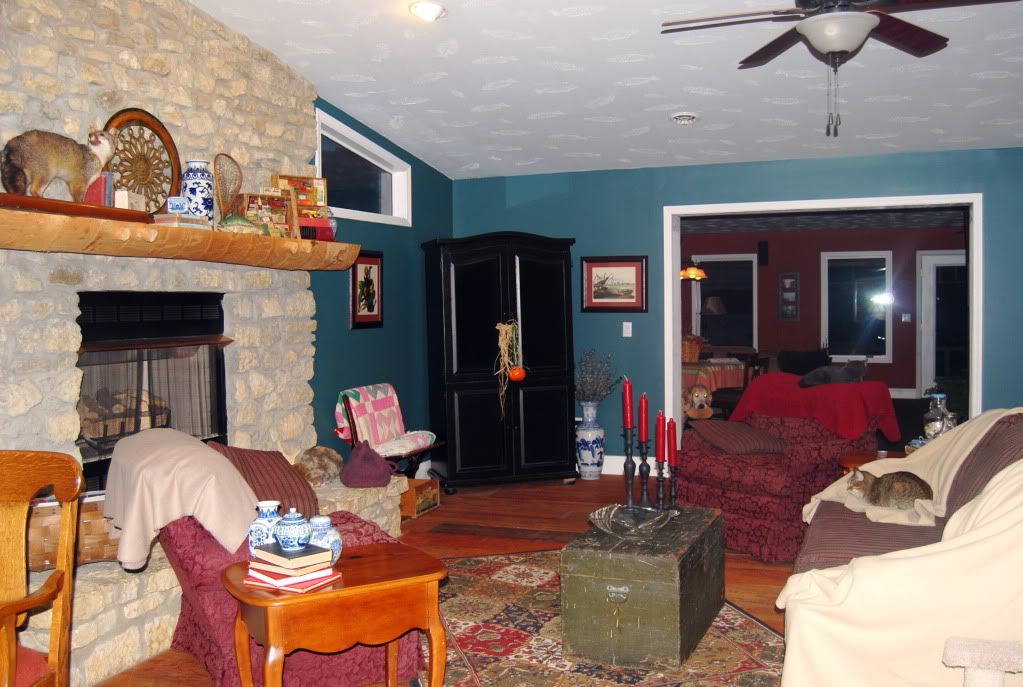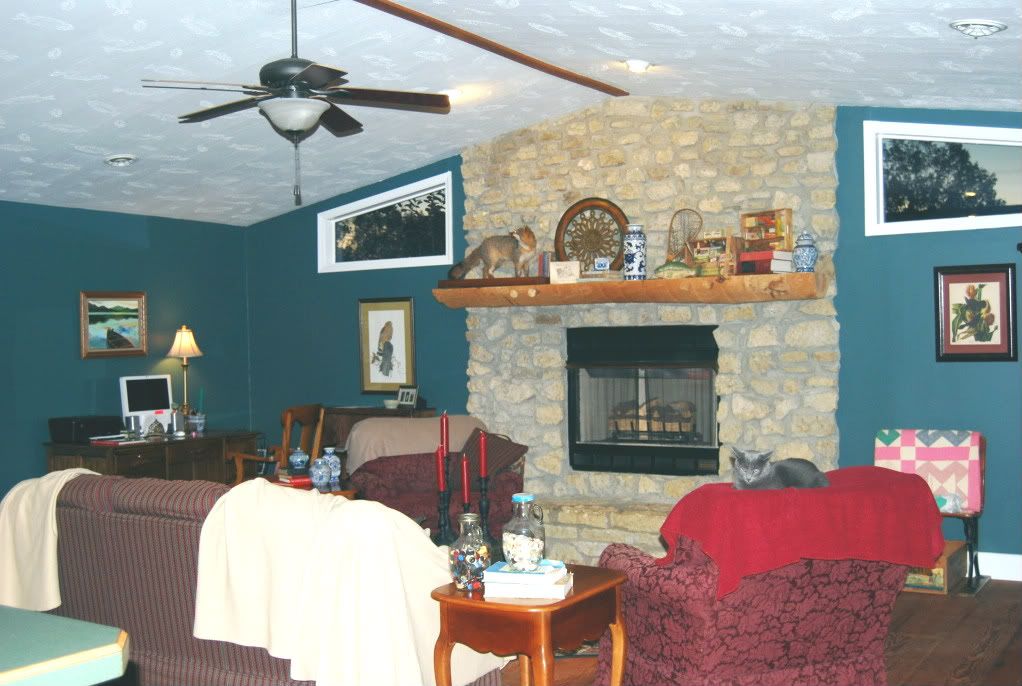 Yes, those are fish imprinted in the ceiling texture.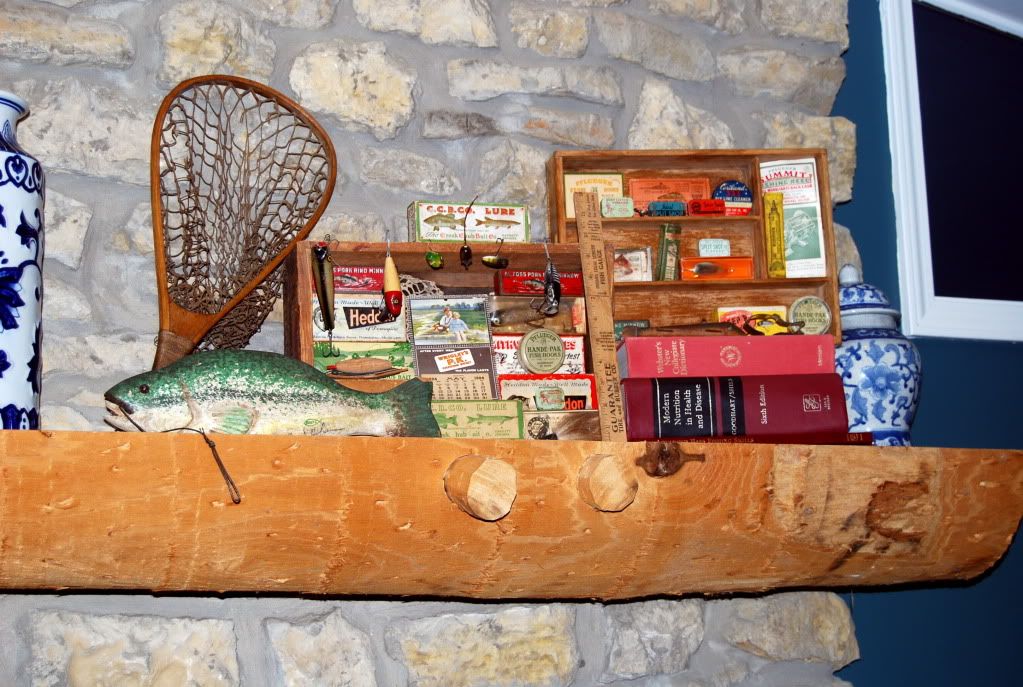 I'm a cooking/sewing/knitting/spinning-aholic and he is a fishing-aholic!
Happy Halloween! Now, things to go and do so, off to find my broom...
--------------------------------