If you will recall, I started a very simple little baby sweater with what I thought was enough yarn, only to be thwarted by my inability to knit fast enough before running out of yarn. Ripped it out and pouted until recently breaking down and starting it over again, this time with MORE than enough yarn.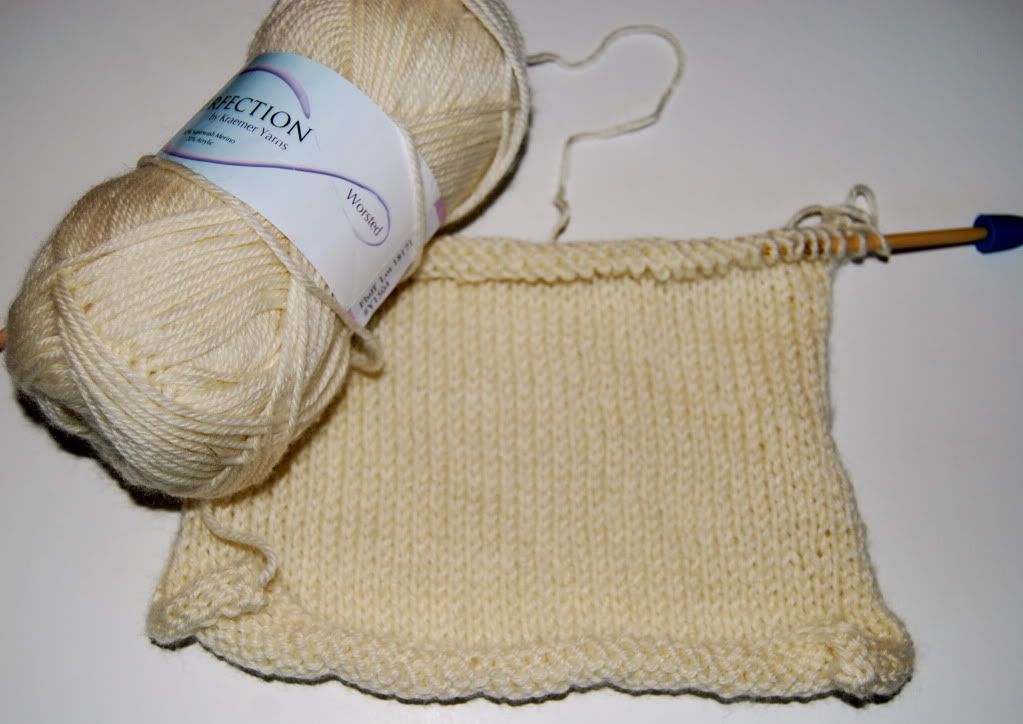 Sounds like my act is finally together doesn't it? Umm, wrong. Finished the front and started on the back and kept thinking the bottom looks different. Well, duh, I messed up the front. Fortunately, it is a pretty quick knit, so I plan on finishing the back and loosening the bind off to allow me to unravel and knit the sleeves from the messed up front and then come back and do the front AGAIN! Sheesh, perhaps the knitting gods are trying to tell me to quit messing around with baby stuff. Yarn being used is Kraemer Perfection in a lovely shade of spit up. (they will thank me later!)
I would share more about the Dahlia, but it needs some Miracle Gro as I am only on row 27 of 90. What fun, a few stitches in seed stitch, a whole bunch of stockinette, and a few more of seed stitch...over and over and over.
On a happier note, my weekend stalking shopping adventure was a success. Made the short jaunt to Louisville to locate Humberto, who frankly looked a little bit taken aback when I confessed that I had been stalking him. All was good once I explained (after he noticed I was wearing one of his pieces and I showed him the one I had in my pocket...um, okay, that sounds a little bit weird doesn't it???) I explained that when I was planning my trip to Metamora for Canal Days I had discovered that he was not going to be there and I panicked a little until, lo and behold, his handy dandy little website events list told me he was going to be at the St. James Art Show.
This is what I got: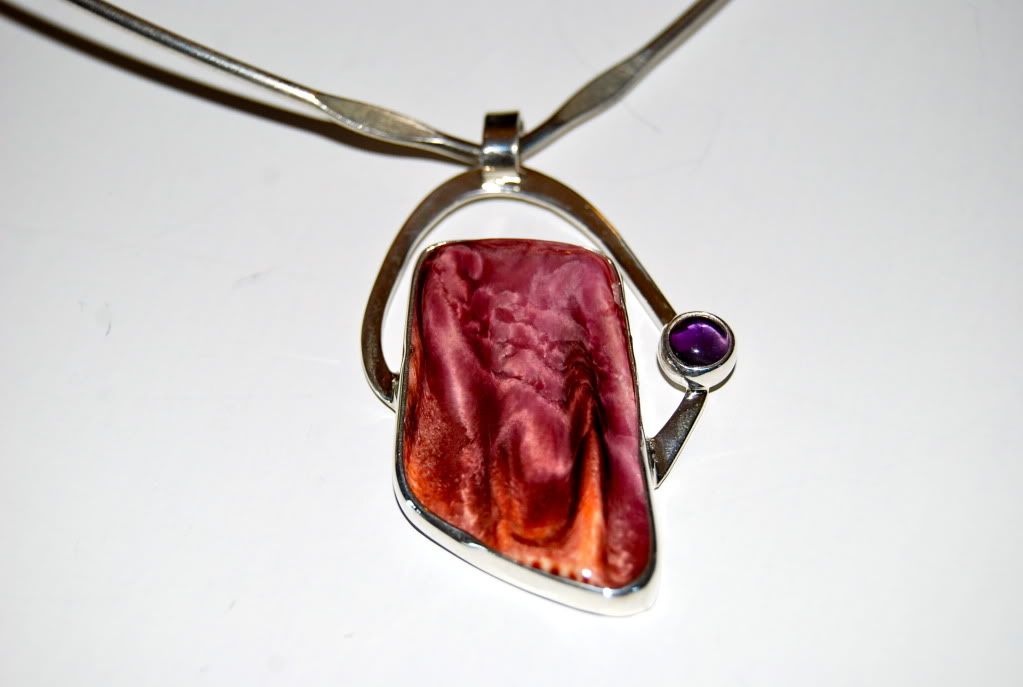 Pictures don't do it justice. Every year he works in a different medium with the silver. My first piece was a druzy agate, last year it was polished jasper, this year it is polished spiny oyster shell (plus an amethyst). For all his hard work on such beautiful pieces, and for not calling for Security when I told him about the stalking, I gave him a hug...doesn't hurt that he's a cutie pie either!
Embrace your inner stalker craft lover and visit the links below to see a bunch of other beautiful works of art.
____________________________