He thinks we don't know he does this...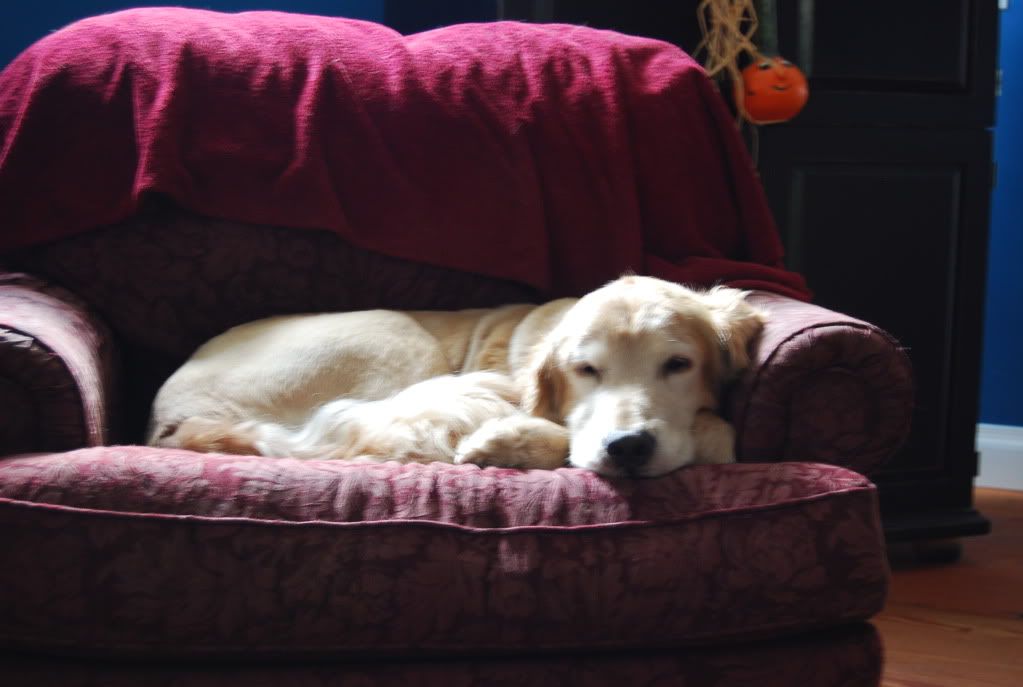 Still loving my renewed interest in a cookbook that has not had a lot of attention in my kitchen.
One of the most recent trials was Artichoke and Shrimp Linguine.
I like artichokes, but normally only in dip with a whole bunch of chips. It literally took longer to peel/devein the shrimp and boil the water for the linguine, than it did to put the whole thing together. That is my kind of recipe on a busy weeknight.
What do you need? (as edited by my tastebuds)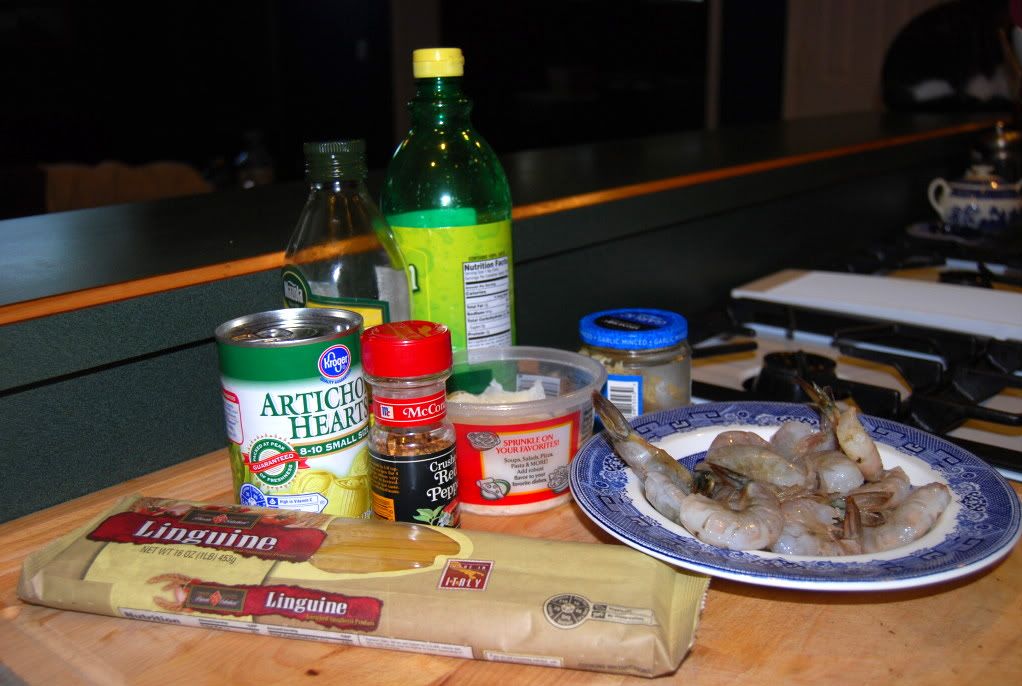 8 oz dried linguine, uncooked
1 pound peeled medium fresh shrimp
1/2 tsp dried crushed red pepper
1-14oz can artichoke hears, drained and quartered
1/2 cup fresh grated Parmesan cheese
Cook pasta and keep warm in a large bowl. In a large skillet , heat oil over medium heat add shrimp and garlic. Cook, stirring constantly for 3 to 5 minutes or until shrimp turn pink. Stir in artichokes and lemon juice and sprinkle with salt/pepper to taste. Cook for about 3 minutes. Add skillet contents to pasta, stir and sprinkle with cheese.
***Warning...there is a bit of heat to this and trust me, it will open your sinuses and make you really glad your lips aren't chapped!