I truly have good intentions.
And good plans.
And lots of distractions.
Which explains the state of all the photos of my life. With the first child it seems so easy. You take lots of pictures and you diligently put them into albums to preserve the memory. Then the next one comes along, or in my case the two-for-one package deal I got with my boys and something happens. You still take loads of pictures, but now...well, they seem to get stuck in boxes. Granted, most of my boxes are pretty organized by date. That is they were until I dropped a few of them. And there are several generic-type albums with pictures sort of chronologically arranged. Again, that is until I dropped them and the ever popular school activities of making "All About Me" posters, and let's face it, the pictures pulled from their previous location NEVER make it back. I even went so far as to be mindful of creating memories for my three boys by having doubles and triples of pictures developed in order to make a special memory album for each boy filled with pictures not only of themselves, but of their brothers and the rest of our family. Like I said, I have good intentions.
Then, the scrapbooking craze really took off and of course, I fell victim to its allure. What do I have to show for it? A lot of tools, paper, embellishments, boxes and boxes of pictures taken out of the "offensive" sticky page albums, plastic container drawers filled with photos and...lots of good intentions. And now, all my picture taking is in digital format and I am terrified at the idea of either printing myself or having all these photos printed. I have a number of friends that create the most gloriously beautiful scrapbooks, but I am not afraid to admit that that is just not me. A few friends have been experimenting with
digital scrapbooking
and I must say, the appeal is greater for me. All, literally all, of the needed supplies are neatly stored within my computer and the webby world.
Recently, I was approached by
My Memories
to test their
digital scrapbooking software.
I have been playing around with it and LOVE it. It is
easy to use
and has so many beautiful options to create unique scrapbooks. But, the options do not end with scrapbook pages. Not only are you able to create your pages, but you can choose to do so many things with them: print (on a variety of sizes), add video to pages, add music, text, embellishments, print as calendars, burn to DVD and on and on. There are many preloaded templates that can be used, or you can create something totally unique. Here are just a few sample pages that took me only minutes to create: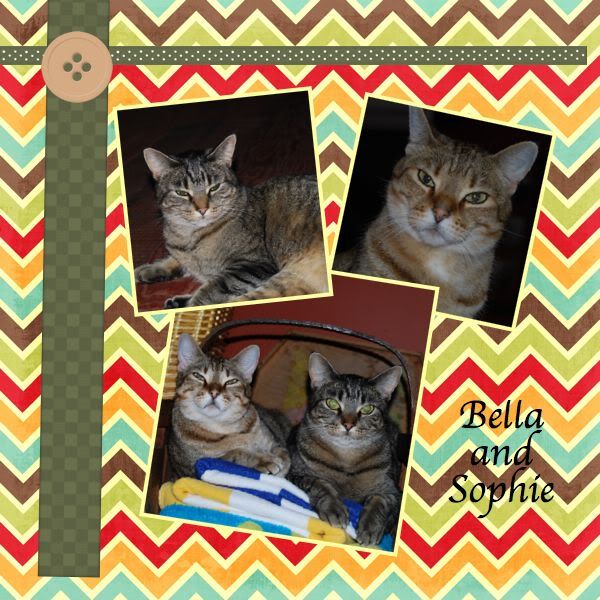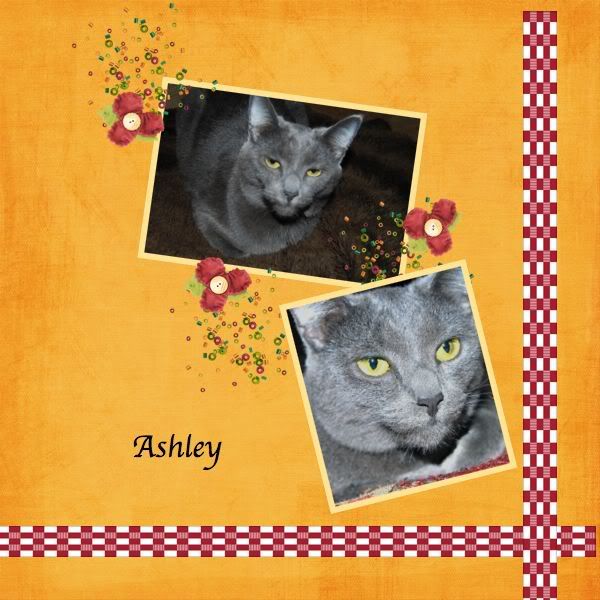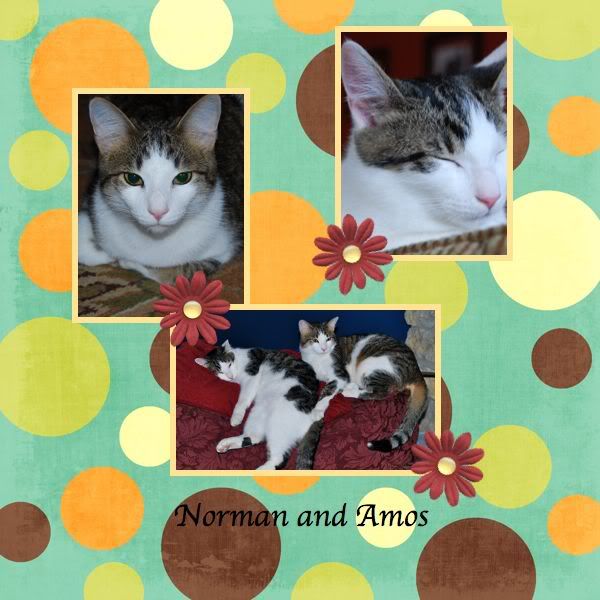 Now, here's the fun part.
My Memories
has graciously supplied me with an opportunity for you to win your own copy of the software. So, here we go with another giveaway! But, also, as a special for anyone and everyone, they are also offering a code that can be used to provide a $10 discount off the purchase of the My Memories Suite Scrapbook software and a $10 coupon for the MyMemories.com store--$20 value. You can visit their site and use the code: STMMMS18091 when you check out. To enter the giveaway, just leave a comment below (one per person) and next Monday, October 10 I will announce the winner.
And now, I am outta the picture for a few days having some fun and creating memories with my sister!