A few months ago I shared about a friend of mine bringing me some baby alpaca that was sheared from an alpaca named Dina....which just happens to be mine name also, only they were pronouncing it incorrectly.
I am proud to announce that it has ALL been spun, and dyed, and is in mid-ply as we speak. It was truly the yummiest stuff I have spun so far. The drafting was a cinch and I managed to spin 2 verrry full bobbins of the loveliness. My goal was to end up with a yarn that was DK weight and I believe I nailed it on the head.
While spinning, color combinations were playing out in my head. I knew that I wanted to ply it with some Cascade Alpaca Lace that I already had on hand in colorway 1409. So, Sunday evening, I took the plunge with the dye pot. My intention was to dye one skein cornflower blue and one skein black (both using Wilton Icing Colors). Sounded like a good plan, but somewhere between my idea and the other idea of staying up really late to do it and bake cookies at the same time, something went haywire...on the surface anyway.
Skein #1 with Cornflower Blue:
I have no idea why pops of purple appeared. But I can live with it, because in real life it's sorta groovy, man.
Skein #2 in Black: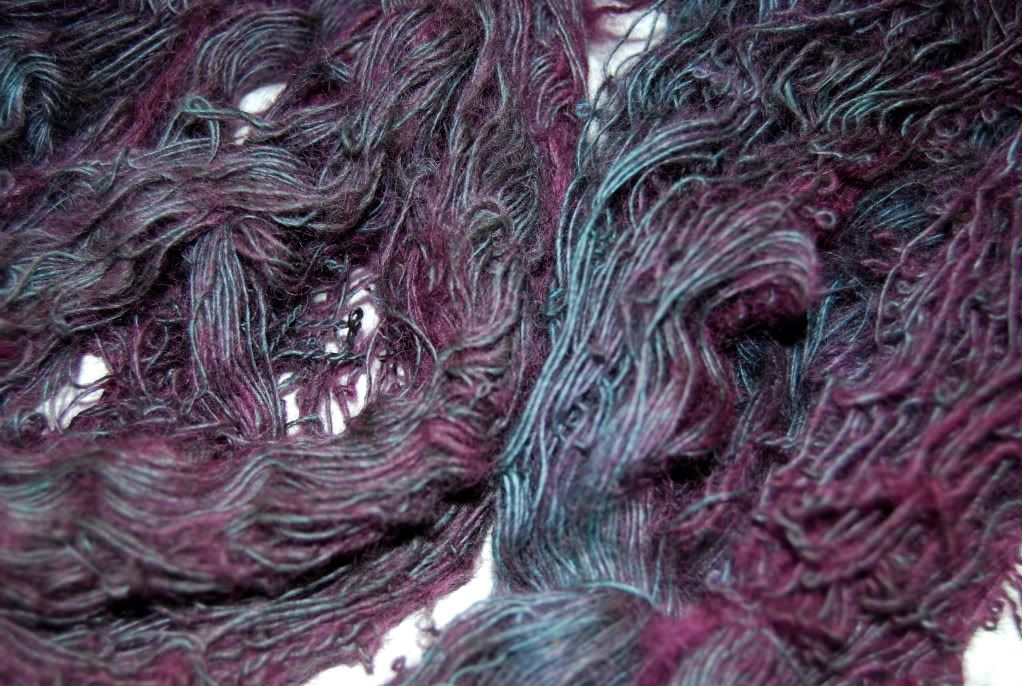 Again, what is with the purple...and now the blue??? Where's the black??? It's okay, I'm diggin' it!
Add another strand of the Cascade: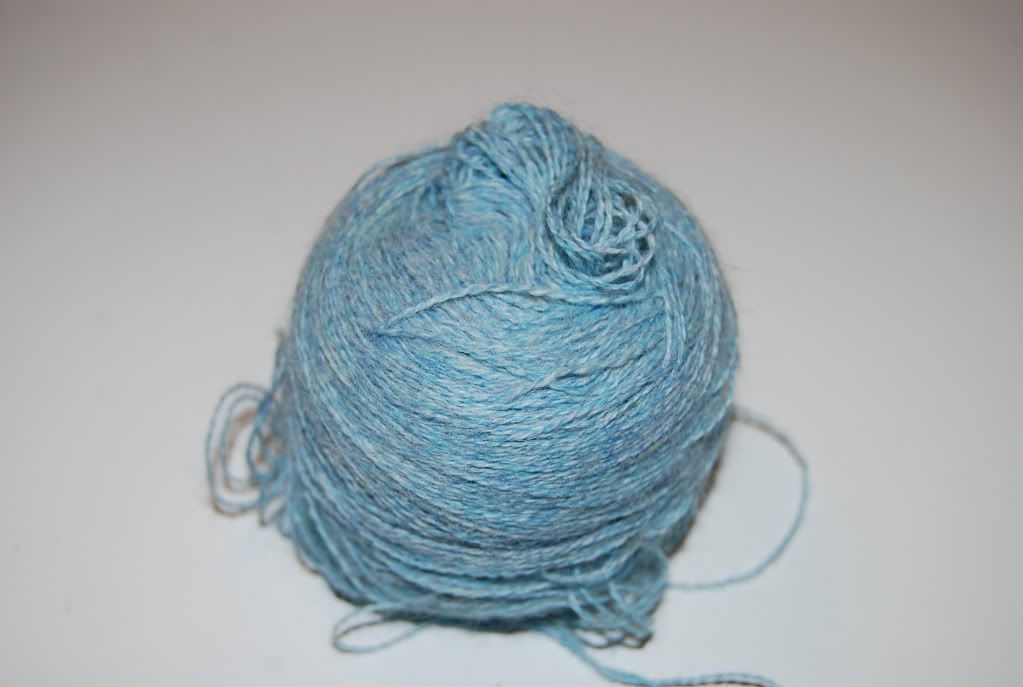 and VOILA!!!!
Me likey! Now my only problem is that I ran out of the Cascade and am waiting for more to come in the mailbox so I can finish plying. When it is all said and done, there should be around 600 yards. Then comes the fun of figuring out what it wants to be.
--------------------------