Finally! Was beginning to wonder if this day would ever arrive. The dratted 90 rows of stockinette h**l are over.
Or are they?
Here is the Dahlia after finishing the right side (okay, fine, I cheated and took a picture before doing the last inch of seed stitch and binding off, but my overwhelming joy/relief of being done with the 90 overtook all sensibility). I did a brave, and so unlike me, thing and re-read the first part of the pattern where it explains what will happen to the floppy things on the top and bottom.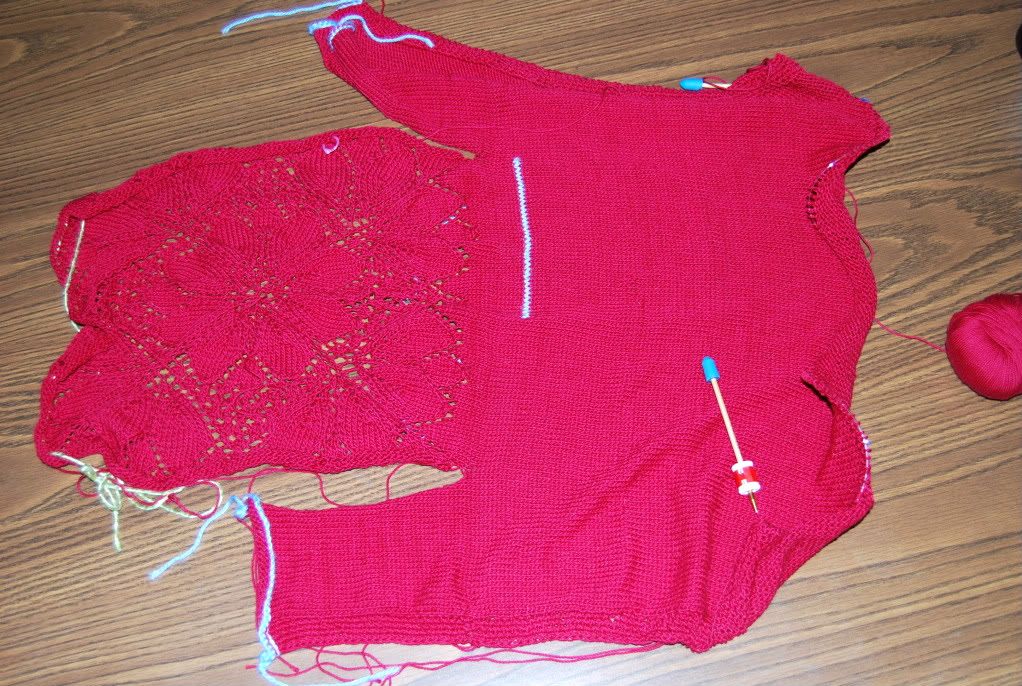 Happy happy joy joy! The live stitches on the bottom have since been finished out to where it will be added to the left side and the top portion has been started. The reprieve shall be brief since as soon as the top blob is finished out, I get to pick up all stitches currently being stored for later use and do a few rows, make the afterthought armhole and...then..."oh no, Mr. Bill" say it isn't so...90 rows again!
Think I might need a glass or two of wine to get me through this.
--------------------------