Join me in a chorus or two of celebration. The Dahlia Cardigan has been a labor of love, hate, and patience. What have I learned in this process? 1) I still love the look of lace, but am still not overly fond of making it...although, this project allowed me to greatly improve my lace knitting reading skills. 2) I hate mind numbing, stab your eyes out monotonous rows of stockinette. 3) My patience has been tested (see #2) even in the midst of doing that truly stupid move and using math skills to calculate exactly how long it is going to take to get from row 28 to row 90 when it takes 6 minutes to travel one side to the other of the purl row! (a little over 6 hours, if you must know).
Was it worth it? Yeah baby!!!
My knitting tension is pretty spot on for gauge and I am pretty darn consistent, but my math skills are not always the best. It has been so long since reading the first part of the pattern that I do not recall what yarn it called for, but I subbed in some stash busting Reynolds Sunday Best (which is, of course, discontinued) for a couple of reasons: it was sitting there in all its red glory and being cotton and viscose should hold its shape. When it was all said and done (late last night), the fit is perfect, it drapes and hangs beautifully but still has enough stretch while springing back into shape. For whatever reason...maybe referencing the above mentioned math skills...it wound up being a little bit longer (fine by me) and the sleeves are full length...without being too long...instead of the 3/4 length shown.
Wanna see the bloomed out beauty?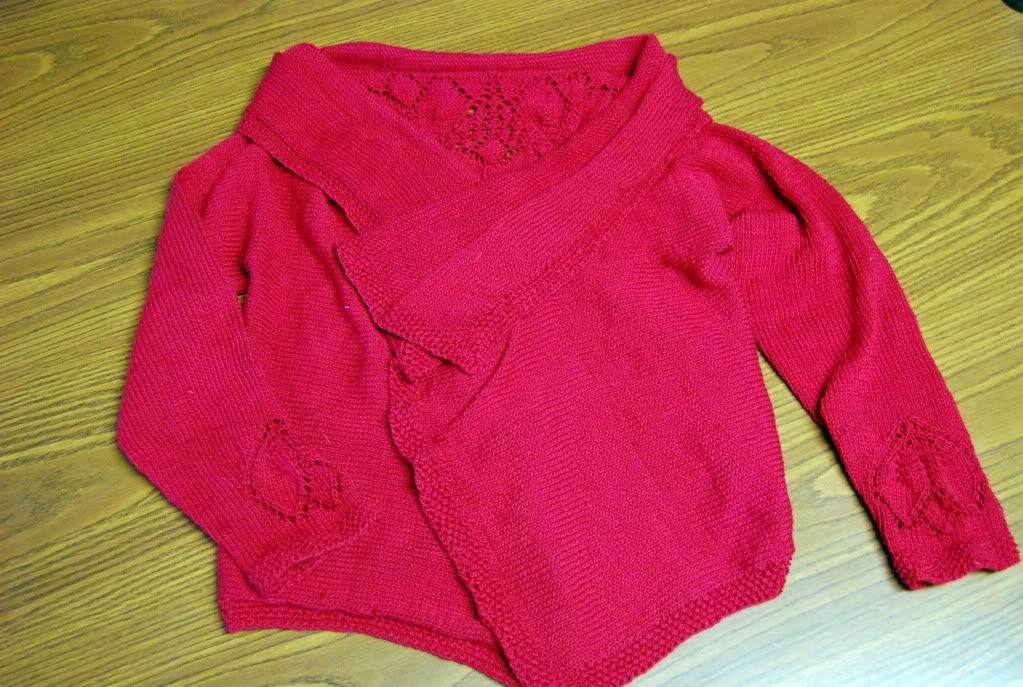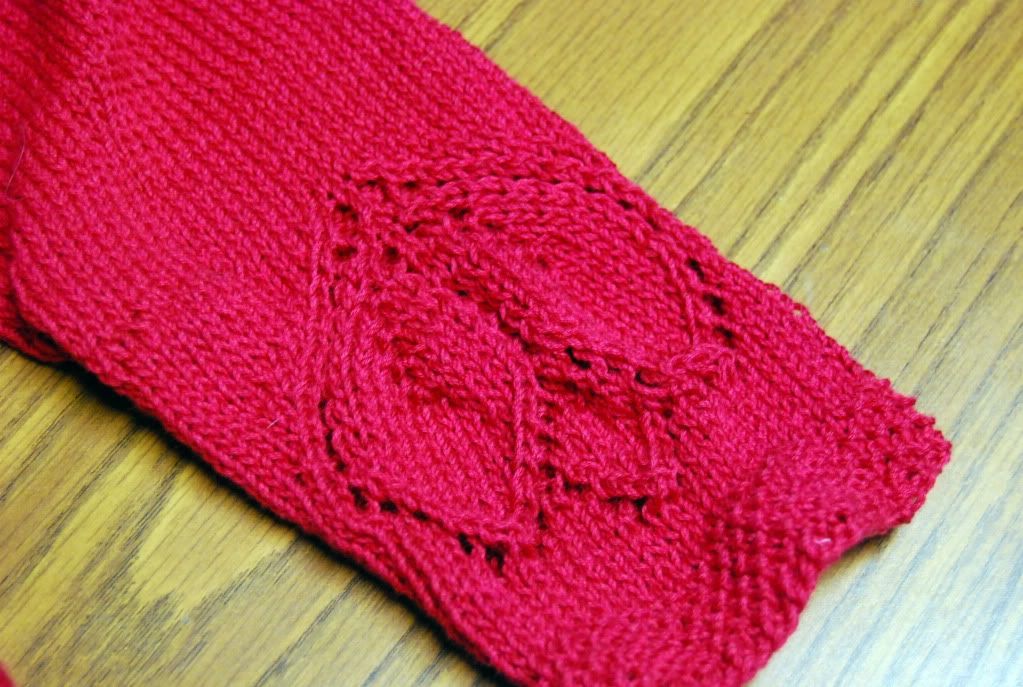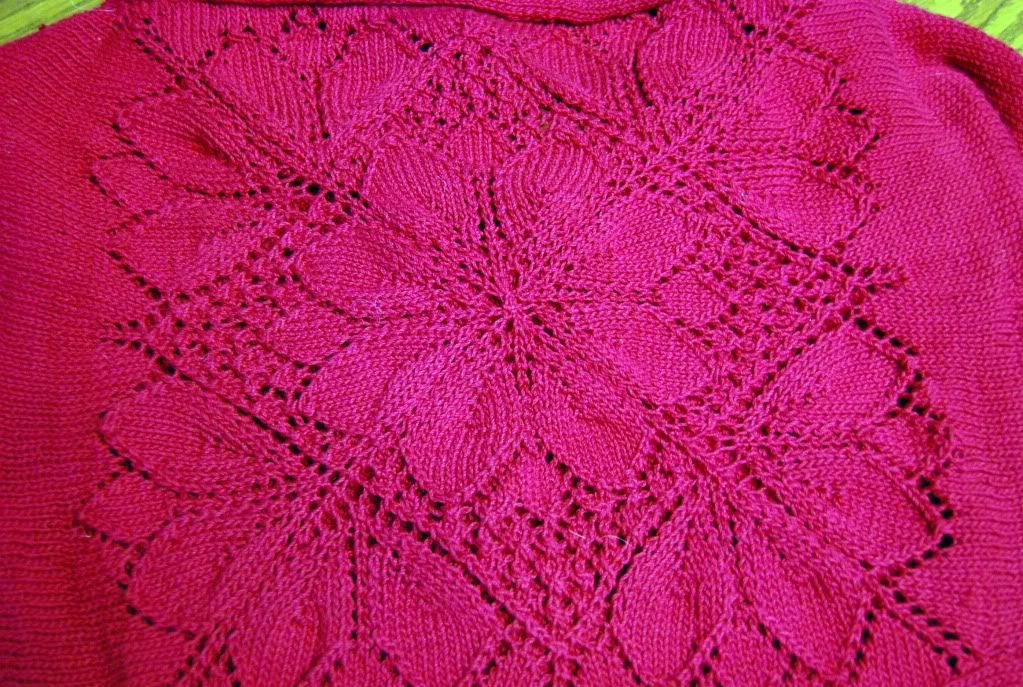 Overall, it is a pretty well written pattern. Once I actually re-read it to figure out what was going on, it made sense. Hush up, friends who are giggling about my pattern trusting problem!
Can't wait to wear it...now the only question is what color shirt underneath to really make the back pop.
________________________________