In previous years we have gone to the tree farm and cut down our Christmas tree. Two weeks ago, plans were dashed by the vast quantities of rain. No one felt like sloshing through the field in a downpour and plopping down on the ground to cut the tree. With the amount of rain that fell, my thought was that, perhaps, we could just pull one up!
Last week, it was still a bit damp, but the skies were clear. Unfortunately, none of the slave labor kids were around to do the cutting for us. But, but, but...time was ticking and we had.to.have.a.tree.NOW. My dearest and I took off for the tree farm and lo and behold there was a forest of trees all lined up waiting to be cut down. Which is exactly what we did. (that is the official version of what happened...aka a loose interpretation of choosing a pre-cut tree at the farm and cutting it down from the holding frames they were on. Cutting down is cutting down, right?)
Back at the house, little touches of decorating had already been done. Not as much as in years past, colds tend to knock a lot out of you, including decorating spirit. But, Santa Claus is definitely coming to town!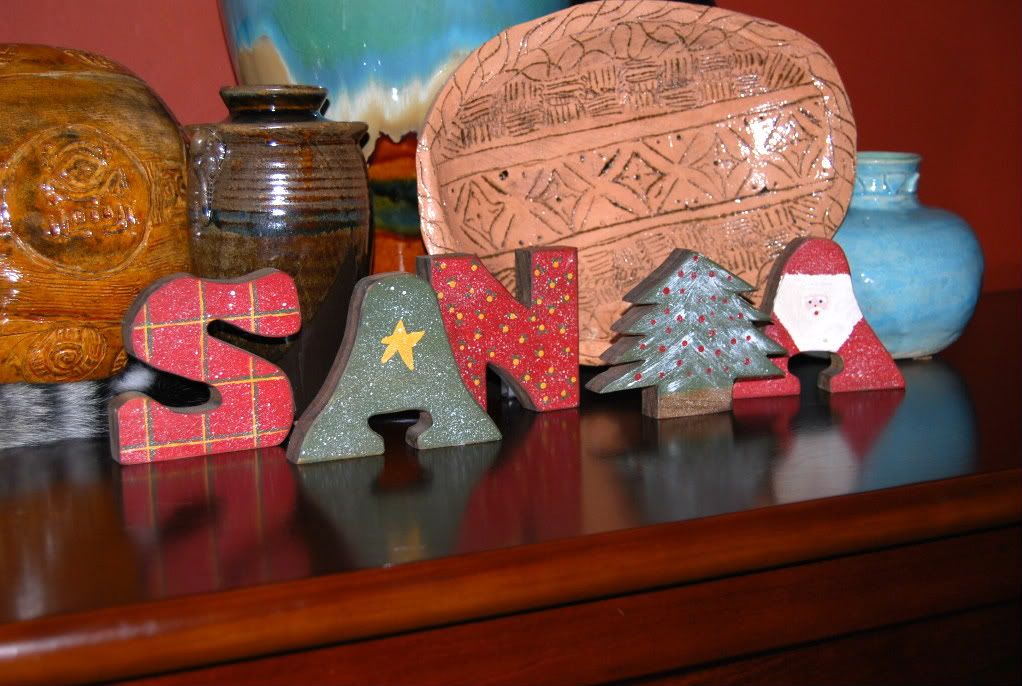 Many moons ago, a friend and I had a little crafting business and sold at a few local craft shows. This is one of the things I made that still shows up every year somewhere in my house.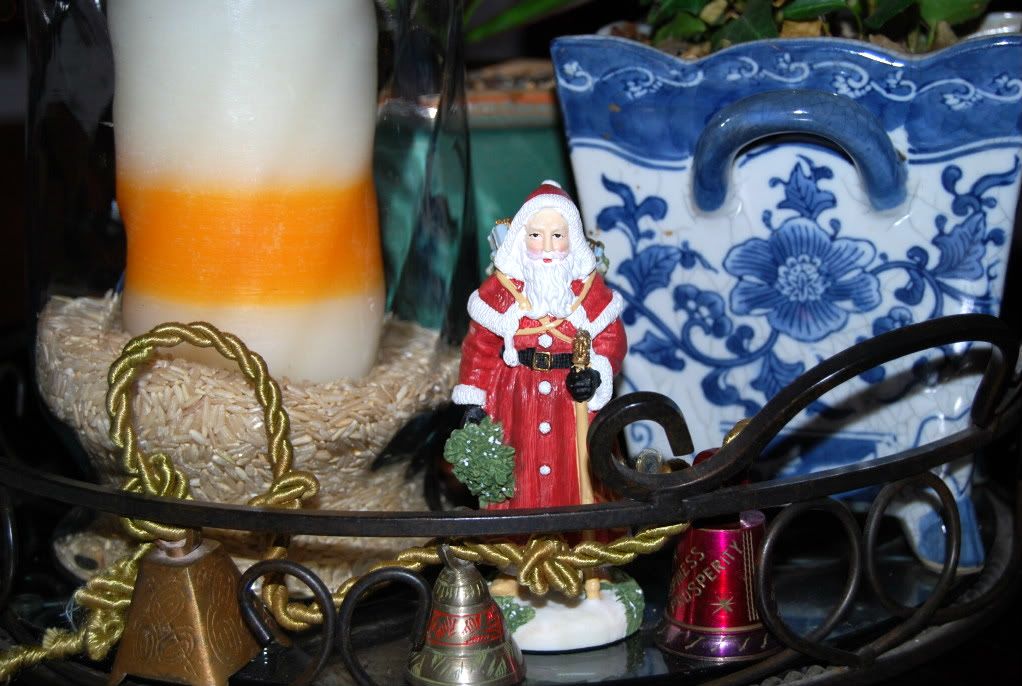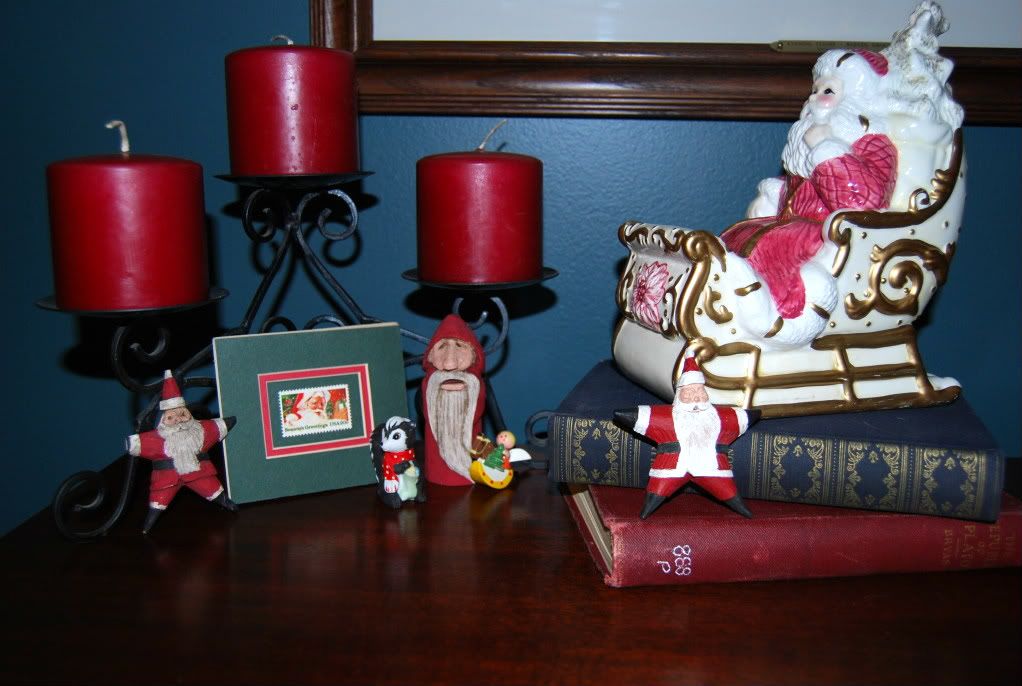 My Daddy has done woodcarvings for as long as I can remember. He made the star Santas and the taller, skinny Santa with the long beard. What is amazing is the little, tiny angel rocking horse ornament has been in my possession since I was around 6 or 7 years old.
It should be obvious that I like Santas. I freely admit that I might have some hoarding tendencies when it comes to these Santa mugs. My first set of six of them came to me as a gift when I was in first grade. Requirements for me to purchase them are strict. They have to be very old (stamped with Japan on the bottom) and must be priced at $1 or $2. It's getting harder and harder to find them. They can be found stuck in odd places throughout the house during Christmas season.
The countdown is on! Remember, Santa's watching!!
And now, back to the tree... Excuse the poor lighting, I never think of taking pictures until way late at night. Yes, I know the star is wonky. Yours would be too if you had five cats chasing each other under you, drinking your water, and pulling ornaments off you.