Several years ago, I purchased some super cute end tables and a coffee table. They were the right shape, right color, and the right price. The downside? Pine + little boys that like to bang on things = tabletops that are frequently dented and scratched. It would not have made sense to replace them as they would just get beat up again. I still like them (the overall size/shape) and use them, but am tired of the blah color.
If you read anything in the realm of DIY home decorating, I am sure you have read all about chalk paint. There is some that you can purchase (at $39-ish per QUART), or you can make your own. After reading multiple tutorials on how to do this, I simply jumped in and made my own.
The before: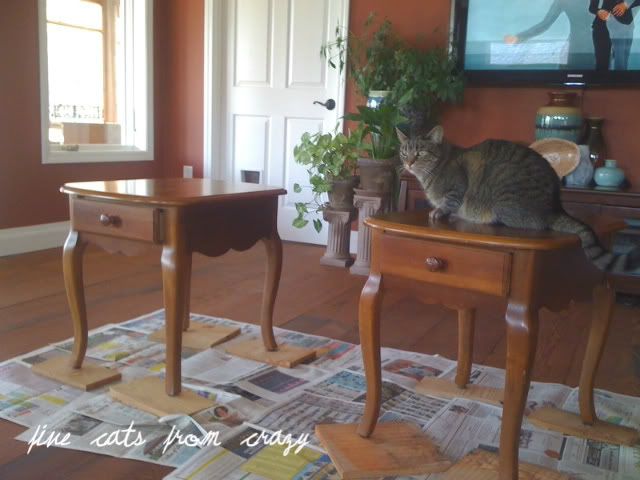 During: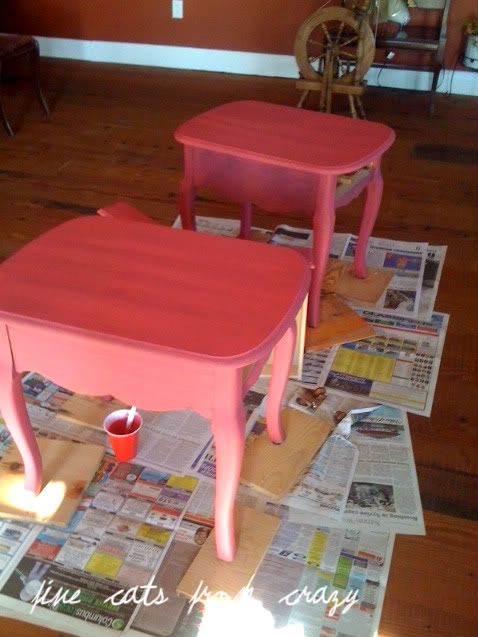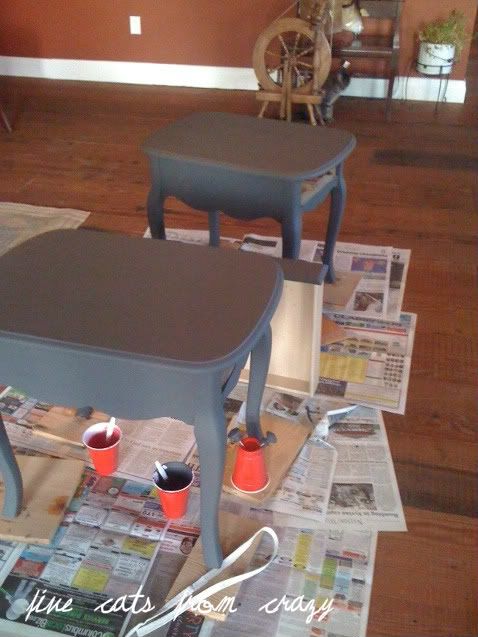 After: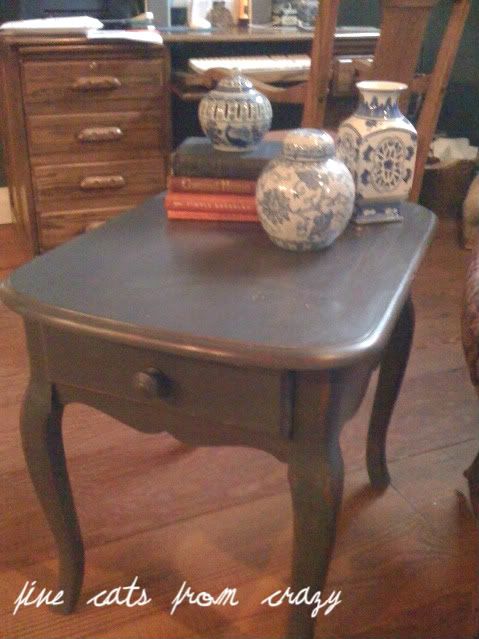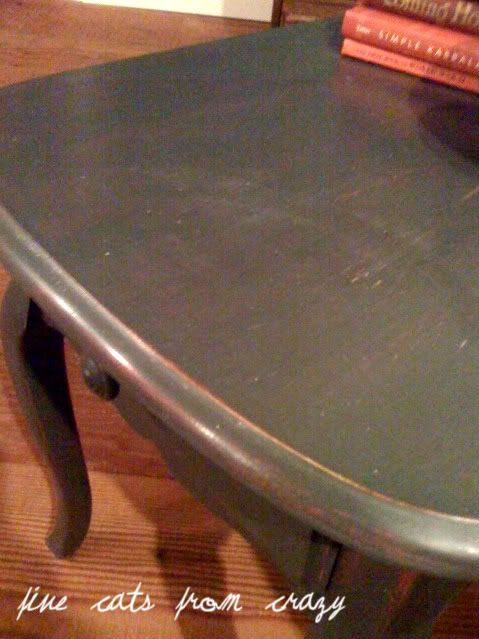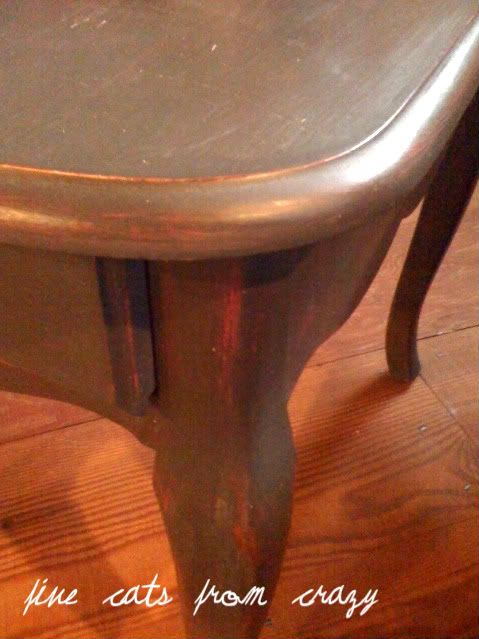 I used some extra paint from one of the boys' rooms: Crimson Sky (which is actually red, but looks sorta pink here) and Gargoyle (essentially black)...yes, one boy has a room with two walls in red and two walls in black which has a very cool factor.
The recipe (after tweaking and combining lots of online recipes):
1 cup of flat latex paint
1/3 cup water
1 heaping tablespoon UNSANDED grout
Some DIY'ers suggest that it is vital to use the "expensive" wax also made by the $$chalk paint supplier, but I used common finishing wax and was pleased with the results. You do not need to sand or prime your surfaces, this stuff sticks to everything. First coat was the red, then second coat (after red is dry) was the black. Let it dry, then sand the edges and surfaces to create the worn look you desire. Wipe well and then apply wax and polish to the sheen you want. Much more economical: Paint on hand $0, Grout ~$5 (will last for a lonnnng time) and Wax--I keep it on hand anyway. Both tables were completed in one afternoon.
Go paint something!
--------------------