Pull up a chair and have a snack.
How about some milk and cookies?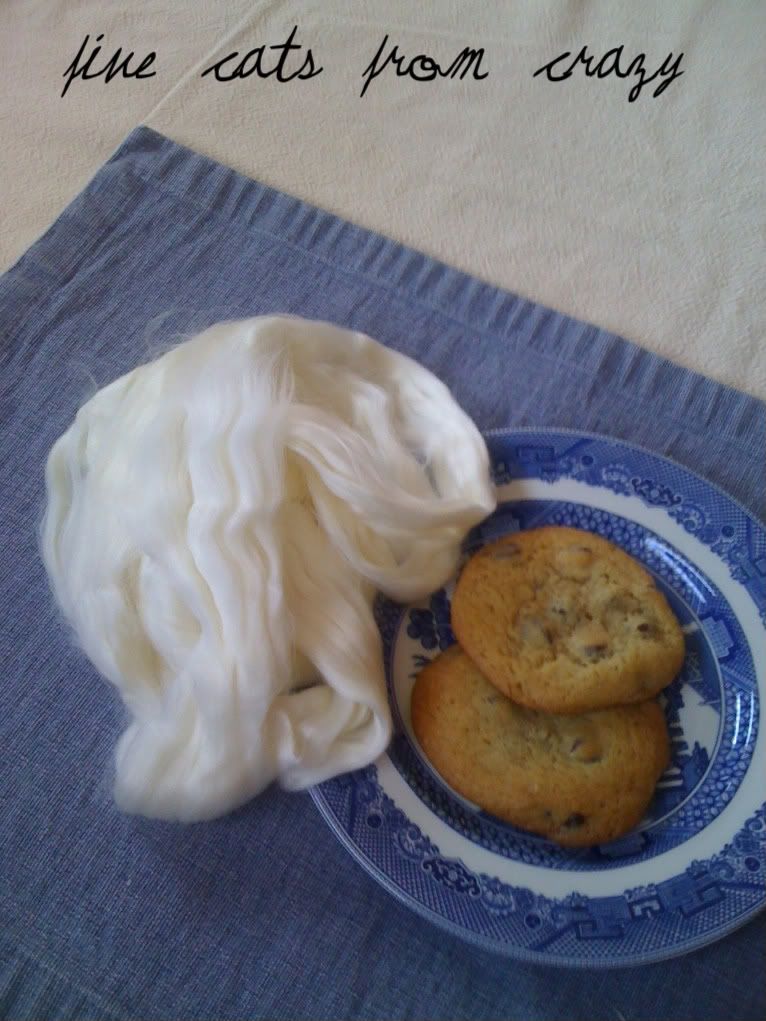 While milk fiber may not be very palatable as a beverage, it is a feast for spinning fingers. Yarn made from milk??? Yep, the concept has been around for a long time. Milk fiber has been used as a wool alternative. There are many schools of thought about the "bacteriostatic" and "nourishing" qualities of the fiber. The bottom line, it is super silky and has a lovely sheen. Research indicates that it takes roughly 100 pounds of skim milk to create 3 pounds of milk fiber.
Does it make a pretty yarn?
Why, yes, it does...