Sunday was my mother-in-law's birthday so we planned a day full of activities with her.
Starting off the adventure was a little bit of bowling. My FIL bowls in a league every Tuesday night and does some fun playing every Sunday morning. MIL doesn't actually bowl, but she goes along to hang out. The competition is friendly and fun is had by all, but frankly, I think that my mad skills have everyone scared and that is the ONLY reason they haven't asked me to join them more often!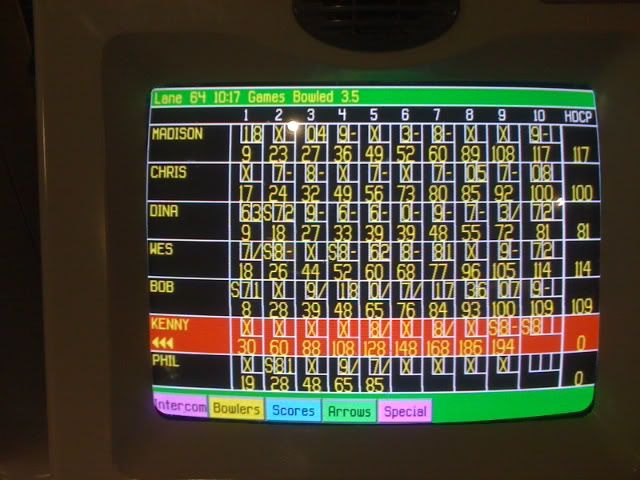 For the record, this was the first game of the day, my score on the second game was over 100, but the third sorta tanked around 50. Not one single person could be persuaded to change the rules to low score wins. Personally, I think it takes more skill to avoid hitting the pins than knocking them all down!
Lucky for me, the knitting bag came along for the ride...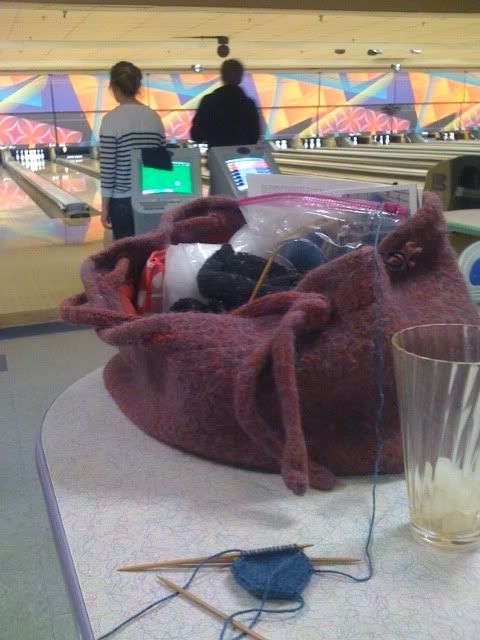 I think I will stick to carrying that bag around instead of a bowling ball!