Whenever I travel US 31, I pass this little car lot that catches my attention (not unlike the
Detailing shop
that eventually went out of business...no surprise).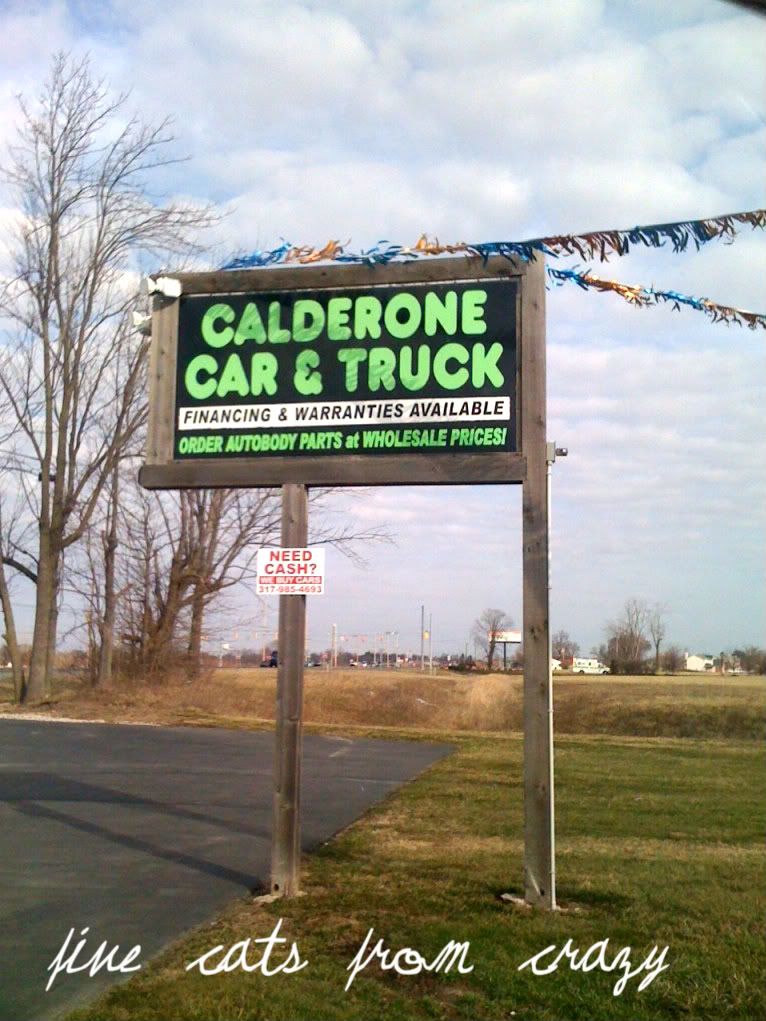 How am I going to make the jump from car lot to fiber and yarn?
Have a seat and enjoy the ride...
1. Calderone...makes me think of "Miami Vice".
2. "Miami Vice" makes me think of white sport coats and all the other lovely fashions of the '80's.
3. White sport coats make me think of Sonny Crockett (Don Johnson).
4. Sonny Crockett makes me think of Sheena Easton and whatever her character's name was on MV.
5. Sheena Easton reminds me of a song on an
album
of hers that I am particularly fond of... "Someone to Watch Over Me"...
6. And here we arrive at the fiber connection...lyrics of above song reference "I'm a little lamb..." Lamb = Wool = Fiber = Yarn. Oh, yeah, I went there!