One of my favorite places to go is
Findlay Market
in Cincinnati.
A friend and I make a regular trip there to stock our freezers and pantries with an assortment of yummies. It takes about an hour for us to get there, and while it may seem silly to drive that far for "groceries", it really is worth the trip. Not to mention, we usually stop by
Jungle Jim's
and
Main Street Yarns
. It is always a fun day out for the two of us.
A hot spot to visit at Findlay is
Colonel De
's. That bustling corner is THE place to go for any and every spice, spice blend, and tea imaginable. If you can dream it, he can blend it.
The last couple of times visiting, I have been intrigued by Himalayan salt blocks. They are beautiful and can be used to cook on, to serve on, or just to sit around because they are beautiful. If you do any research on Pink Himalayan Sea Salt, you will find a lot of information, some of it seeming a bit far fetched and some seemingly contradictory. Some will say that salt which is extracted from salt caves is a "full spectrum" salt that retains all the minerals along with the natural salt...unlike refined table salt to which only iodine has been added back. There is a lot of controversy surrounding the use of this salt. I picked up some chunks (it is quite pricey) and a microplaner to give it a whirl. Couldn't hurt.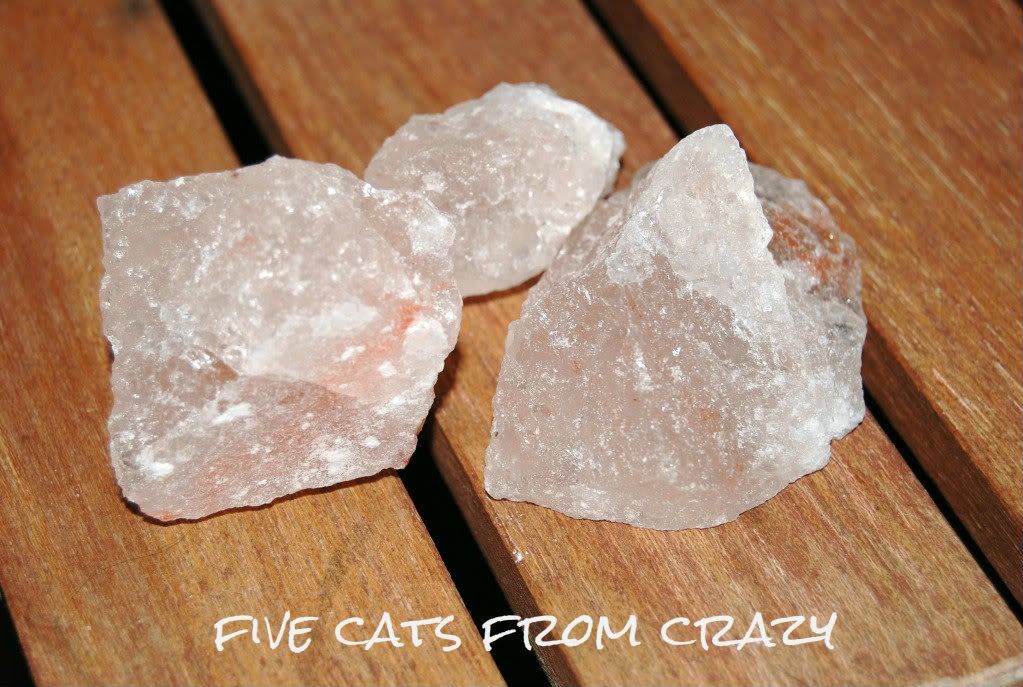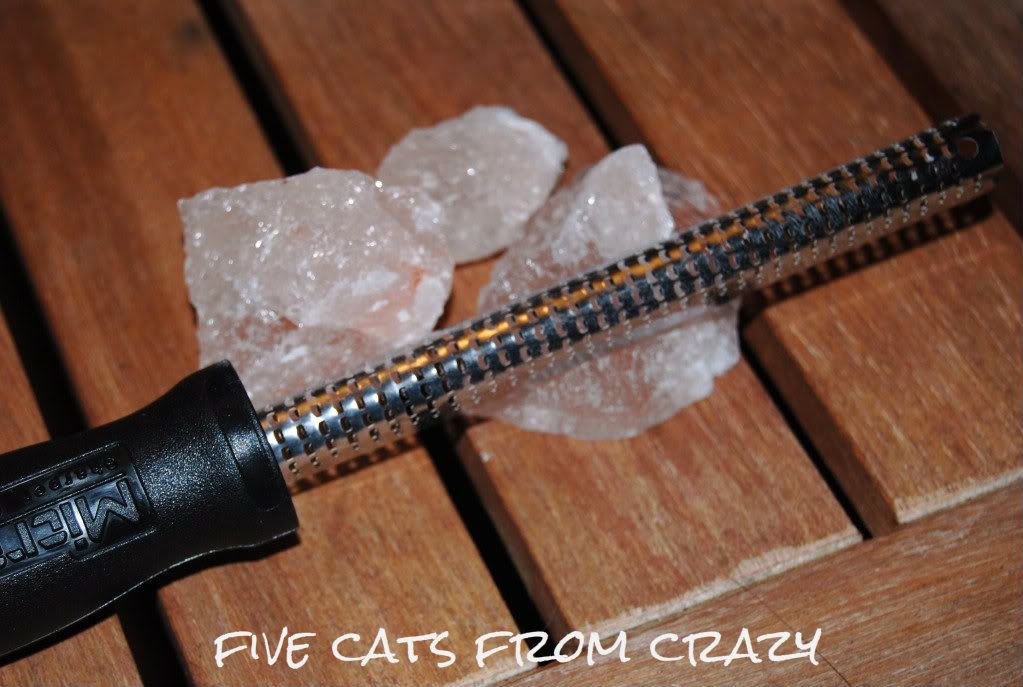 Wes tried some on some popcorn Saturday night and we both used it on corn on the cob Sunday. A little teeny bit goes a lonnnnnng way. The verdict...tastes like salt. Will it be a part of our "fountain of youth"? Don't know, but it sure is pretty to look at either way.