Shhhhhhhhh...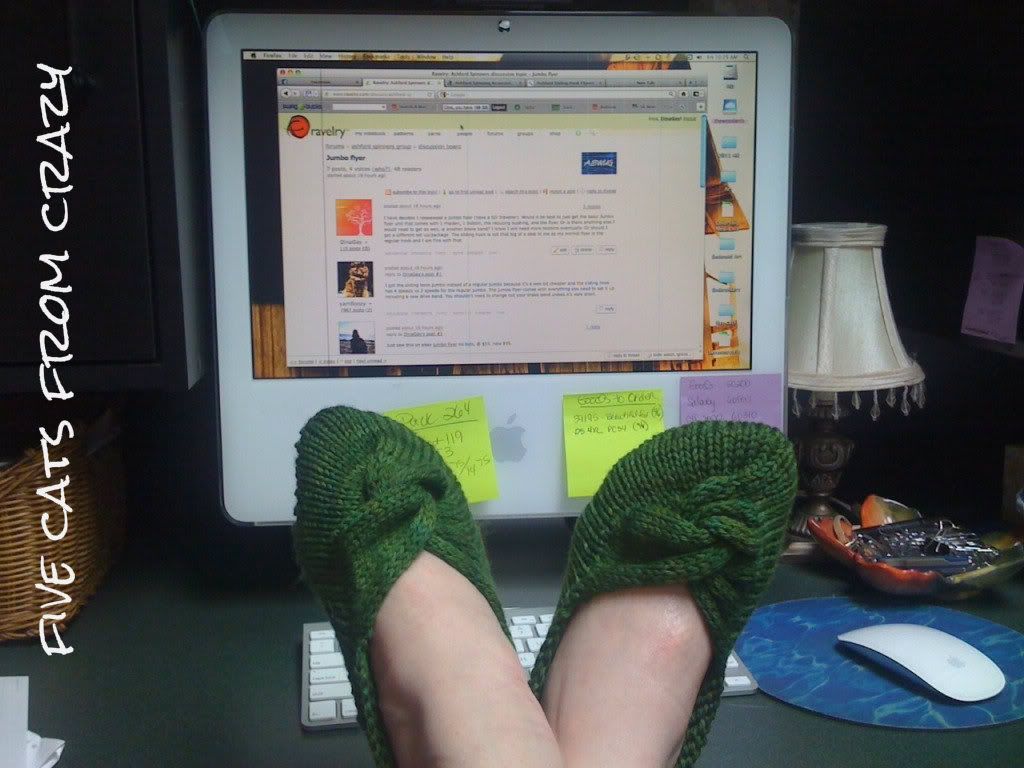 It's Friday. The
Knotted Slippers
are finished. I am at work and very diligently getting stuff done. You DO NOT notice the
Ravelry
screen on my computer.
Yarn used:
Three Irish Girls
fingering weight. Since the ball band has disappeared, all I can tell you is that it is a very pretty green. Glad I could be so helpful.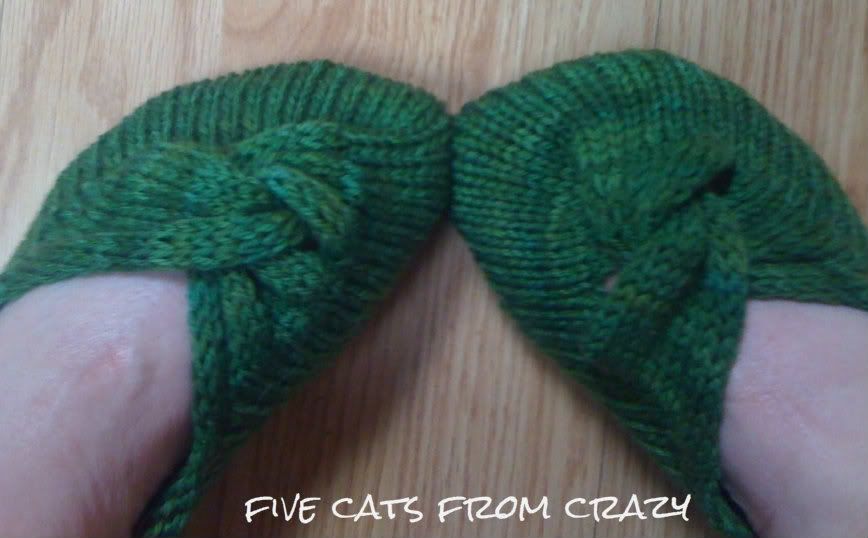 TGIF, FOF and all that jazz!
--------------------