Crazy weather, huh? Two weeks ago it was hotter than the face of the sun and now for the last several days it has completely flip flopped. It has been so chilly at night that long sleeved/long pant pj's and socks have been in order for the sleeping porch. We even had to break down and grab an extra blanket one night. It is like a mixed up combo of Summer and Fall.
Several months ago I slipped and fell in love with (along with seemingly the rest of the knitting world!) Stephen West patterns. The
Dustland Hat
caught my eye. It is the style that I was certain my oldest son would love. After a few e-mails confirming that he liked it, the pattern went into my favorites file and into my mental queue for early autumn knitting. Enter the current crazy weather and the need for slowing down and crafting something for a loved one to help me regain my center after the recent craziness.
For some time now, I have been fondling the skeins of
Eco Duo
at my
lys
. Straight up honest truth people...if you have NOT been found fondling said fiber you absolutely must get your fingers on this stuff. I am a sucker for baby alpaca and merino separately, but lemme tell you the combination is better than, well, even chocolate!
Naturally, the first week of June is the most logical time to cast on a baby alpaca/merino wool hat. Tuesday, I cast on while knitting with my peeps. The pattern is super fast thanks to a well written pattern. As of this afternoon, I am halfway done with the third section and that was with just an hour and a half Tuesday afternoon plus drive time to and from work today. At this rate, it will be done and ready to be blocked by Thursday evening.
The
pattern
from
Westknits Book Three,
by Stephen West is great! There are at least 3 other patterns that are calling to me. Son number 2 had a look-see when I was showing him what I was making and he has picked out/requested another hat from the book.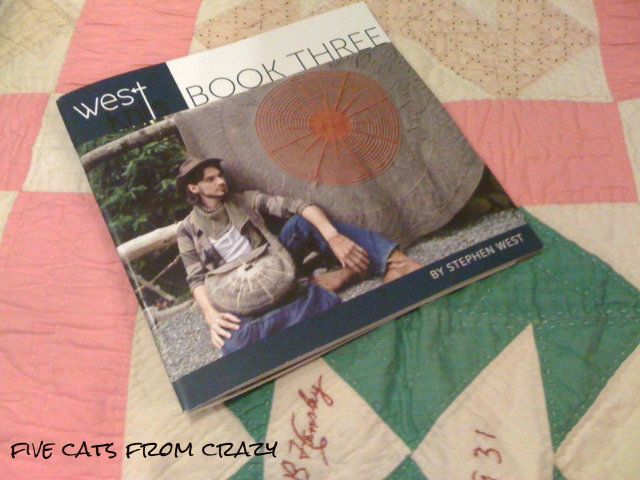 Yum...fabulous fiber + awesome pattern = perfect project!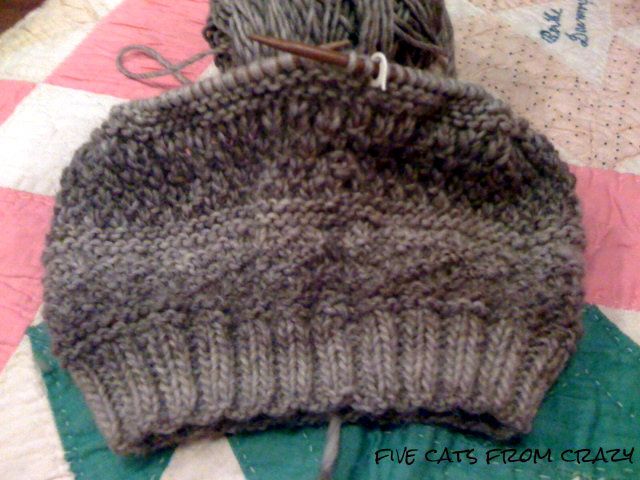 ---------------------------------------