Given the opportunity, I will organize, then reorganize, then do it all over again. As far as I'm concerned you can never finish organizing.
My laundry/craft room has loads of space for storing all my crafty stuff, but let's face it, yarn and un-spun fiber can be a tad bit awkward to get stored. My stash is a sight to behold and frankly sometimes I forget what I have and where I put it.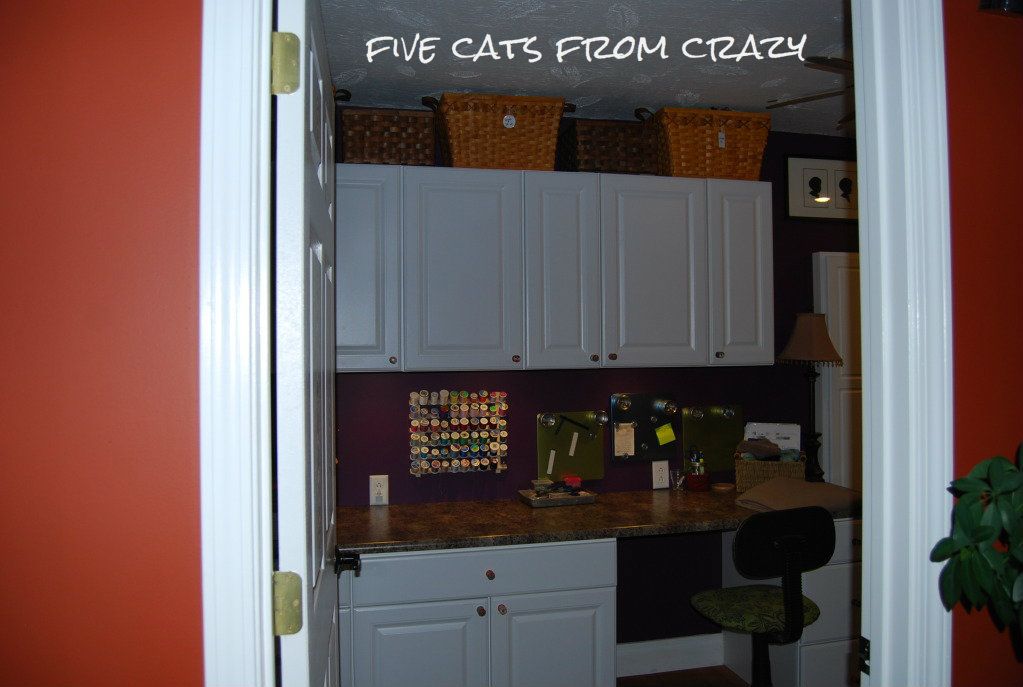 The top of the cabinets is prime storage space. Last week I popped in to JoAnn Fabrics and hit the mother lode of baskets that were originally $29, but were on clearance, and THEN were on extra special mark down of another 50% off the lowest clearance price. After all that marking down, I got the 3 large baskets for $3.75 each. SCORE!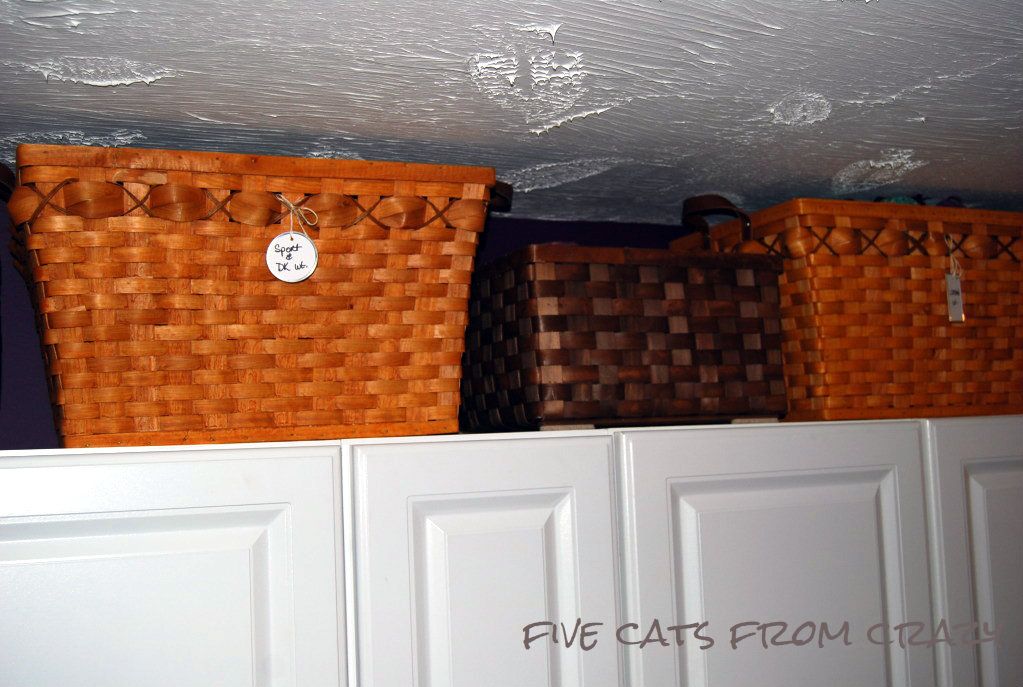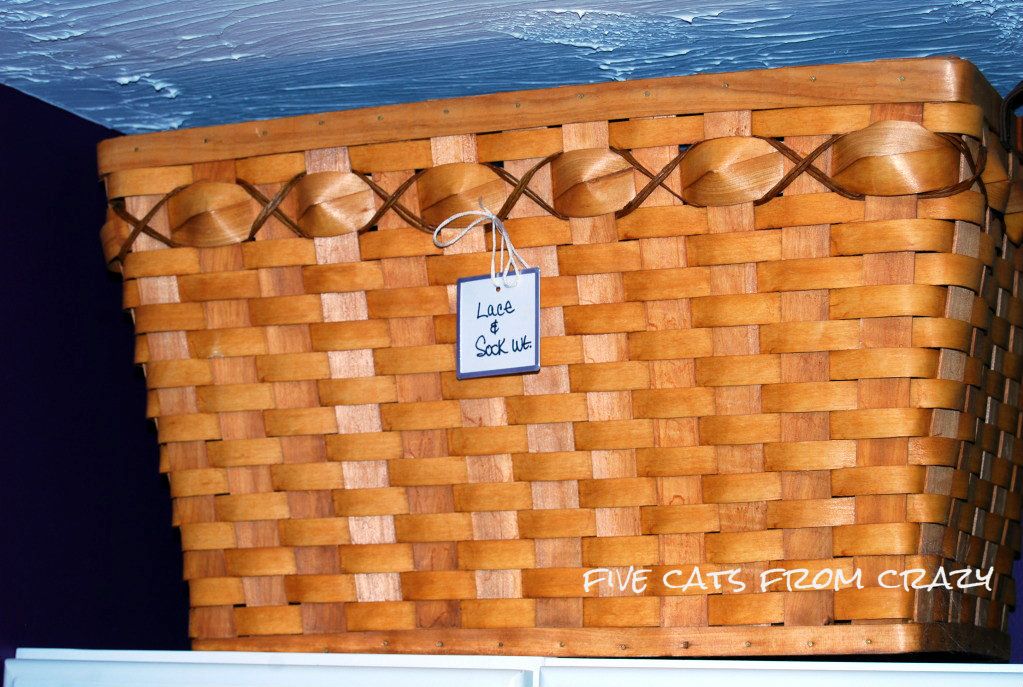 Add a few cutie pie label hang tags and I am a happy girl!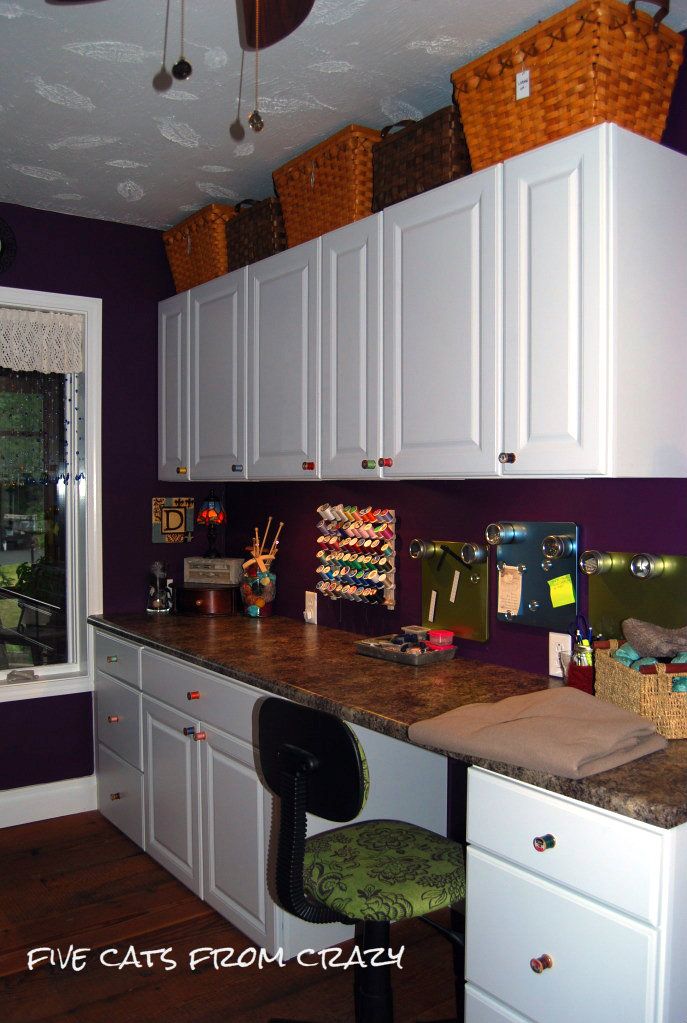 ----------------------------