Triple digits...yup.
Humid...yup.
Only the beginning of the summer heat...yup.
Let's make a winter sweater...okie dokie!
An alternate title for this post could be: "Third Time is a Different Sweater". I have had this Alpaca with a Twist yarn for a few years and it can't seem to decide what it wants to be. A few weeks ago I picked up the wonderful book "
Coastal Knits
" which is absolutely stuffed with things I am itching to make. The
Rocky Coast Cardigan
caught my eye as a potentially great casual and comfy sweater.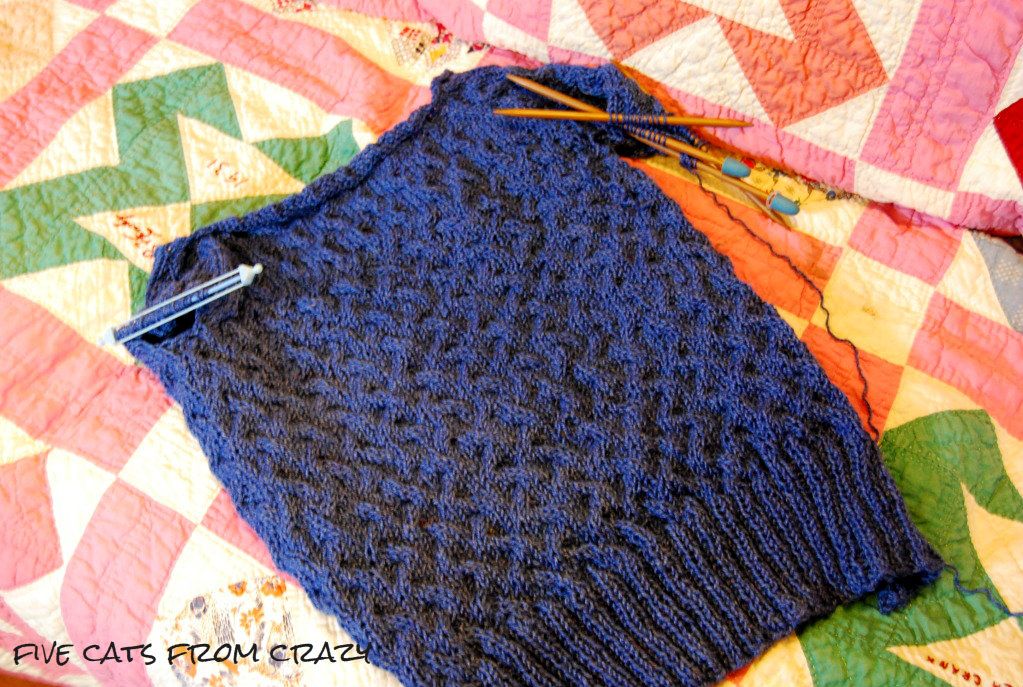 Here's a fabulous photography tip for ya, seeing as how I'm all not a professional and all that...when preparing to take a picture of said work in progress and you are moving it from one room to another, it helps if you remember that there is a giant ball of yarn attached to it. Not that I know this from experience or anything, but I may have overheard the cats snickering amongst themselves and whispering about how stupid Meowmy is.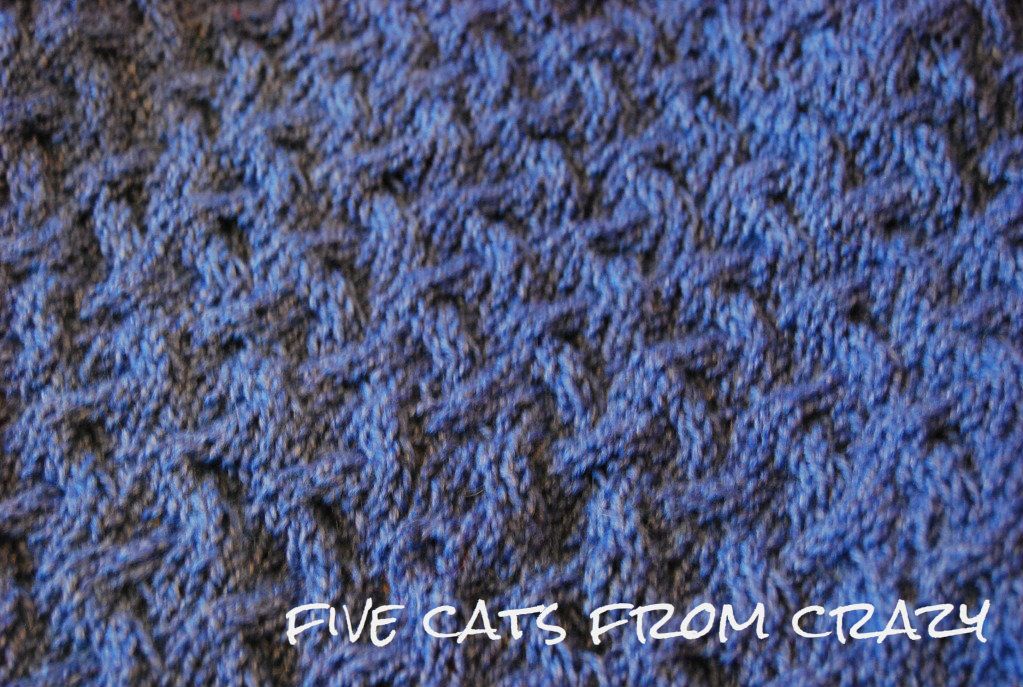 Cabling has not made me crazy...yet.
Last night, our lake had its annual 4th of July fireworks show. Our house is at the back of a cove across from the dam where the pyro show is launched. We have a great view from the bug free zone of the screened in porch. Here's some more totally awesome photography from She Who Knows Not What She is Doing With the Camera: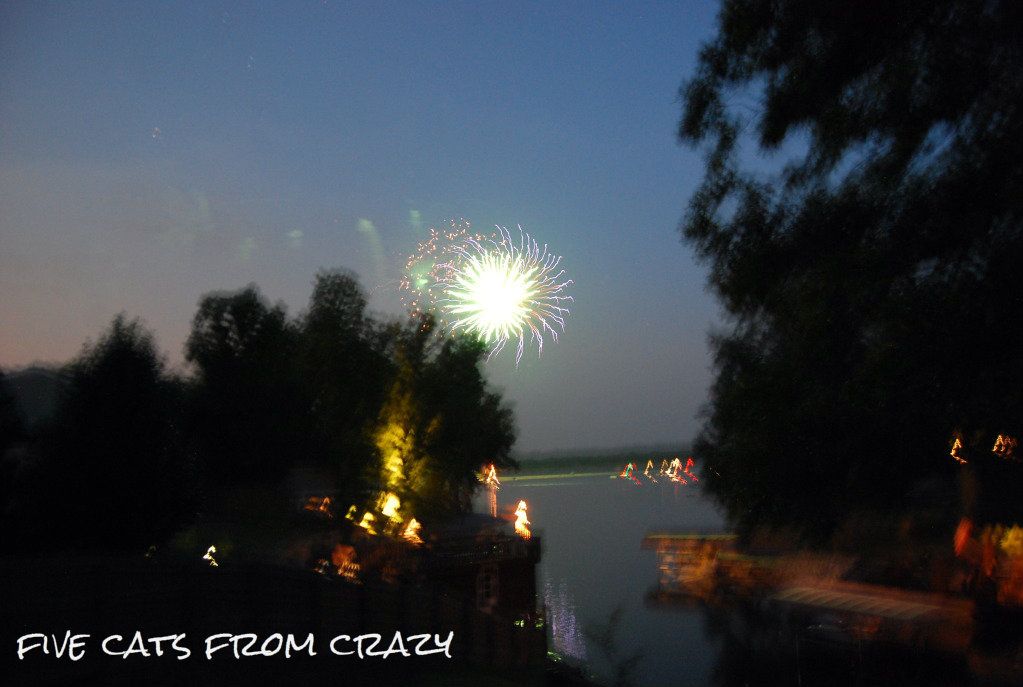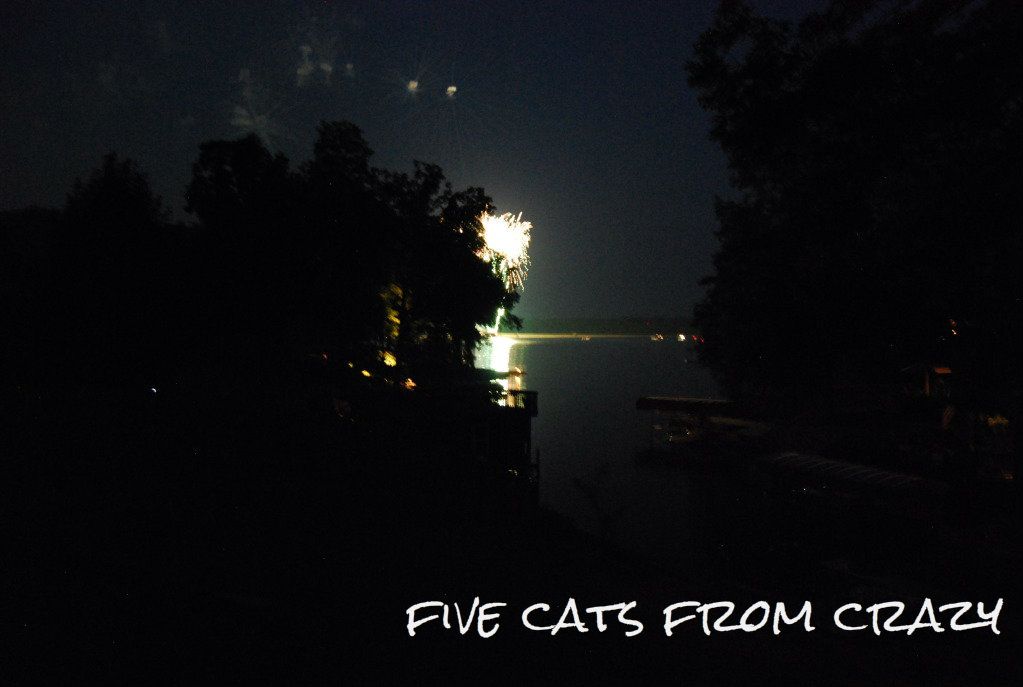 Happy Independence Day!
------------------------
WIPW
Whatever Goes Wednesday
Look What I Made