My oldest son: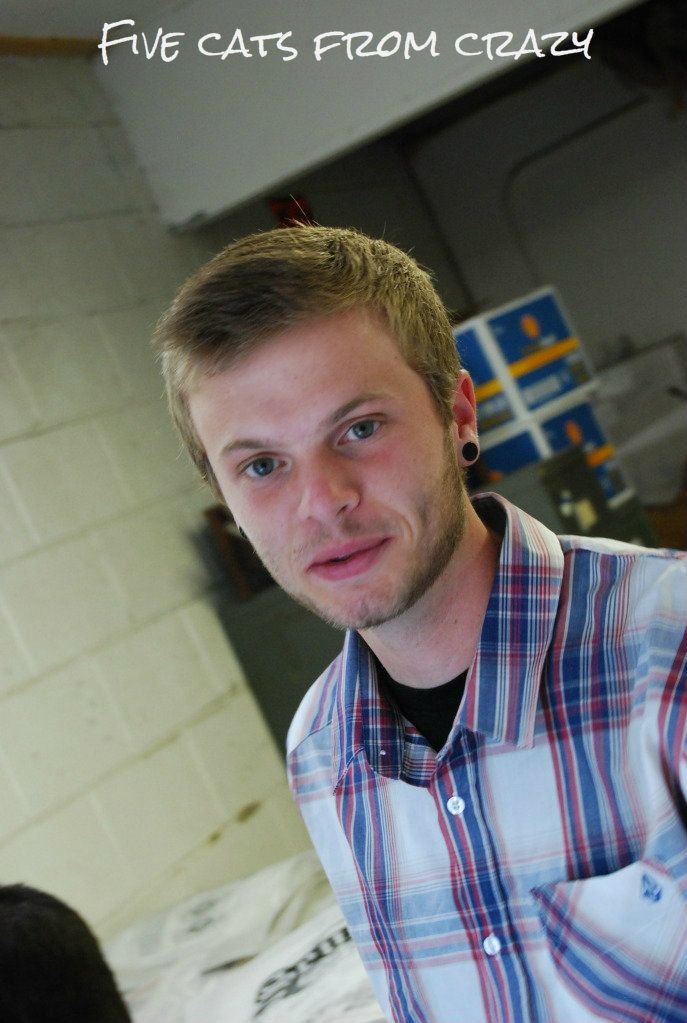 was here for a visit last week. He is an awesome guy (not that I am biased in any way). One of the things that defines him is his passion for skateboarding. He has done this for many many years and is currently on the team at his local skateboard shop. Currently, he is in school, working, and skating as much as time will allow. One of his goals is to figure out a way to make the activity that he loves become a means to the end of supporting him. A few years ago, he and a friend created a skateboard and apparel idea line and they have held onto with the dream of expanding it and marketing their goods locally and who knows from there. My dream is for my son to be able to make a living doing what he loves and not be stuck in the mindset of have to do X, Y and Z or you are not successful.
So, while he was here, we birthed that baby! He supplied the art and we provided the goods and the use of our shop to do the screen printing. I'm a Grandma, sort of, not really, but I am a proud Mama!!
So, here goes with the birth of a dream...
Prepping the art: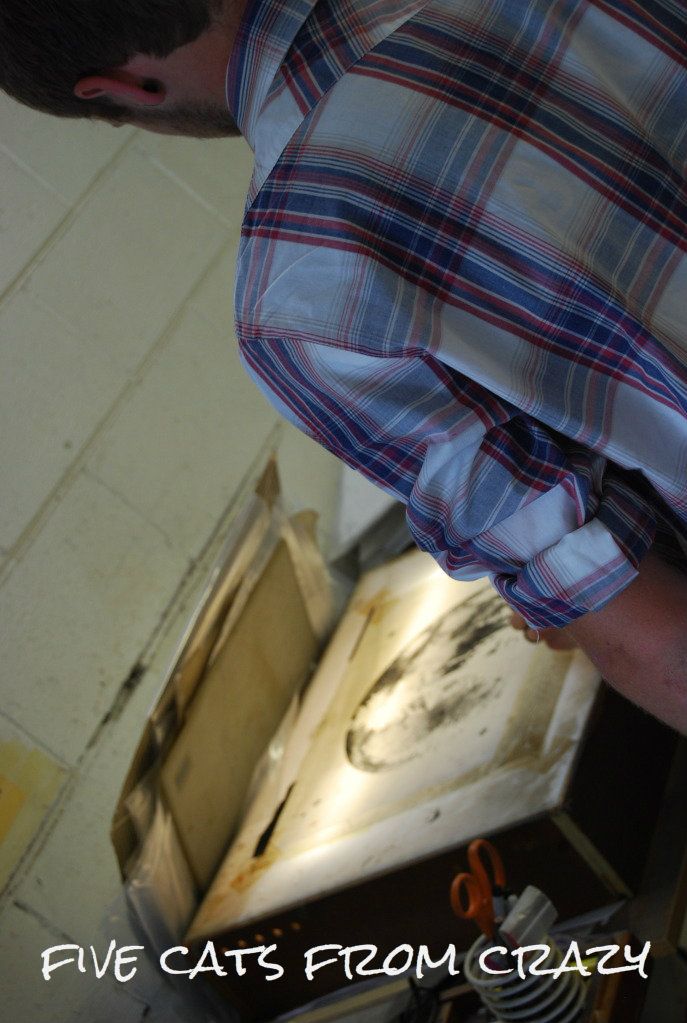 Burning the screens: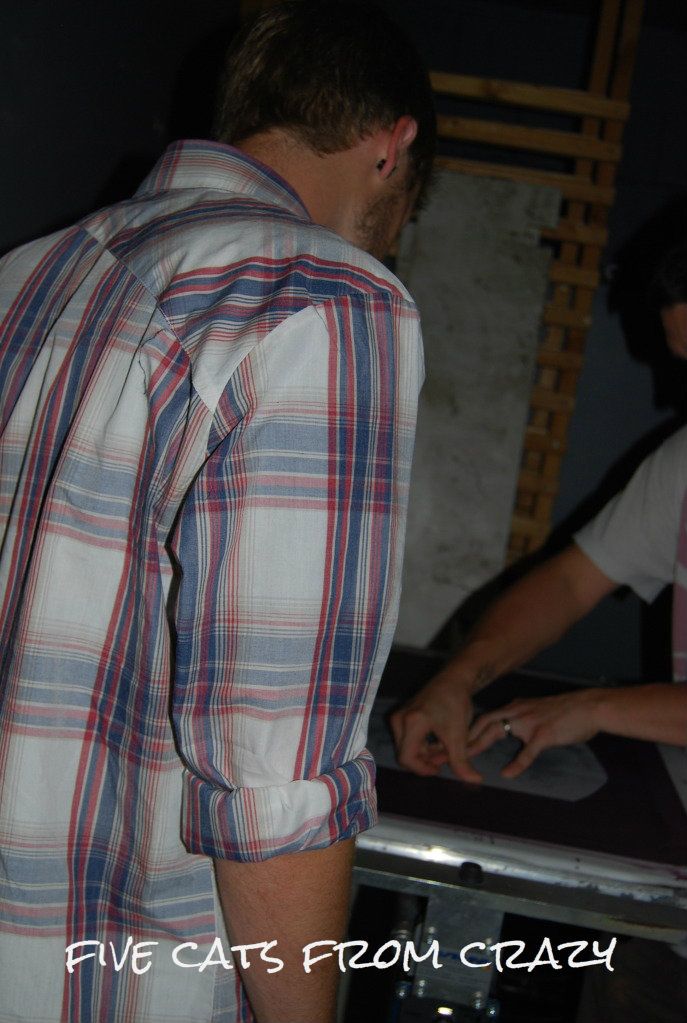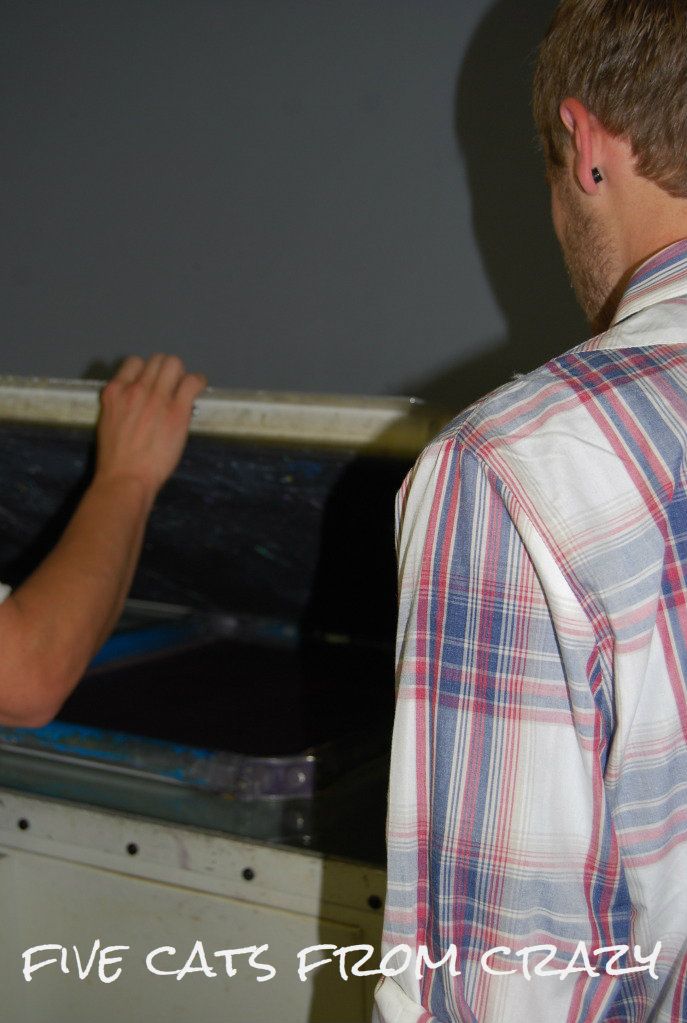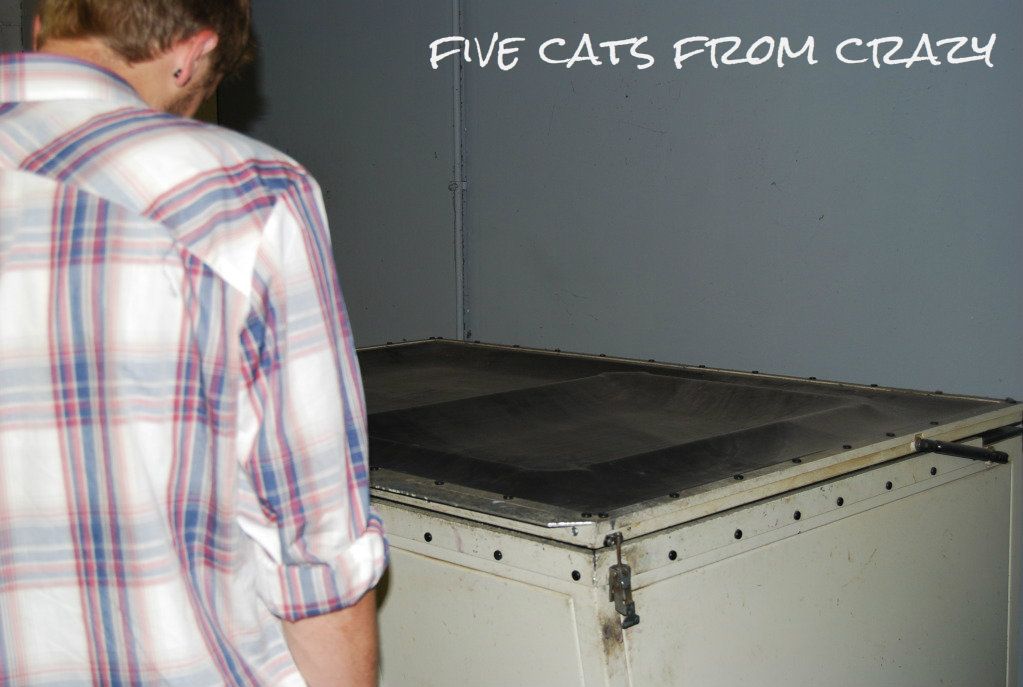 Striking off the first test print: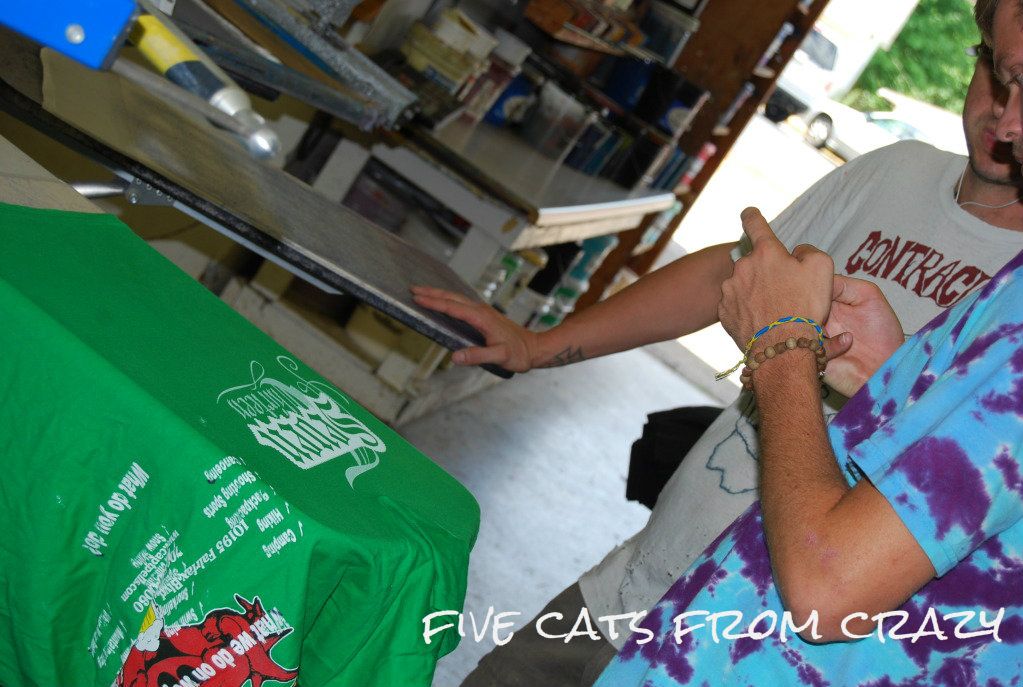 Here we go: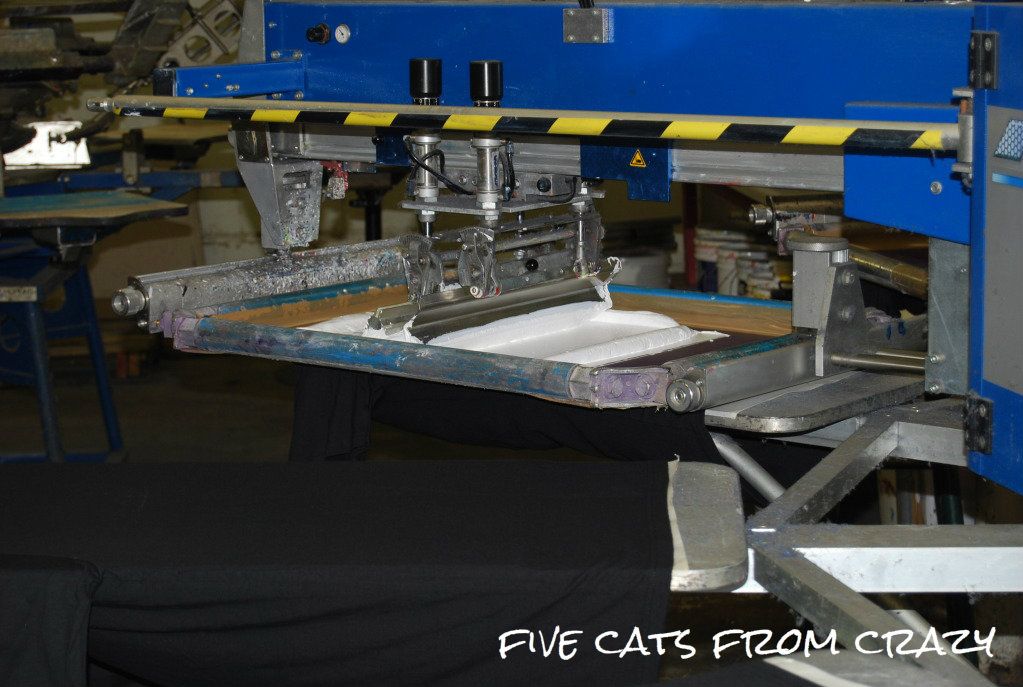 Top print:
Bottom print: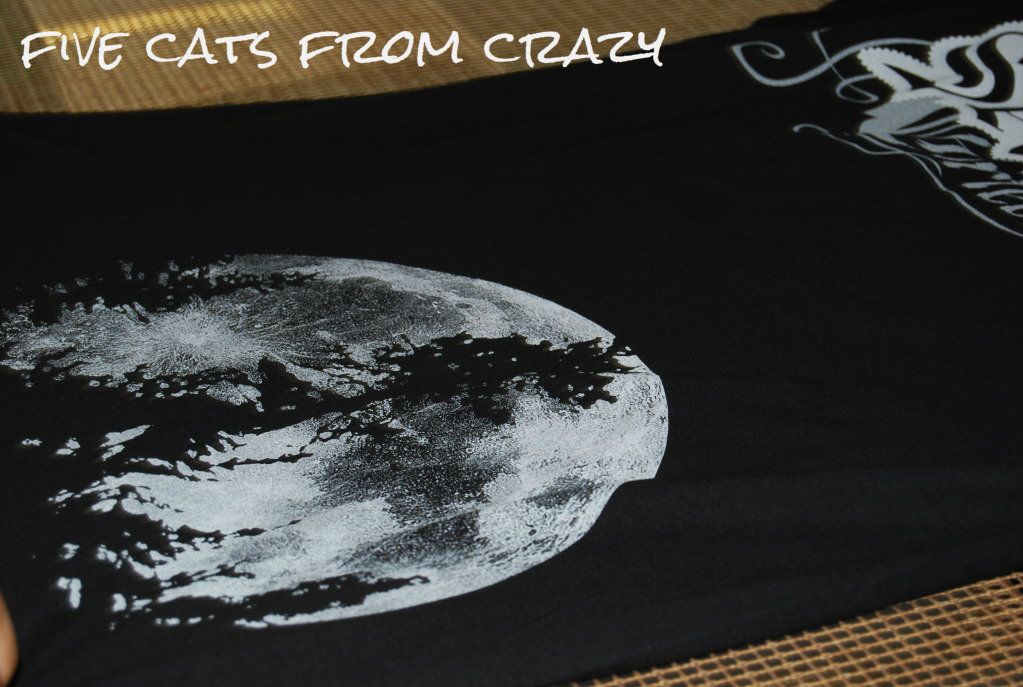 Final product: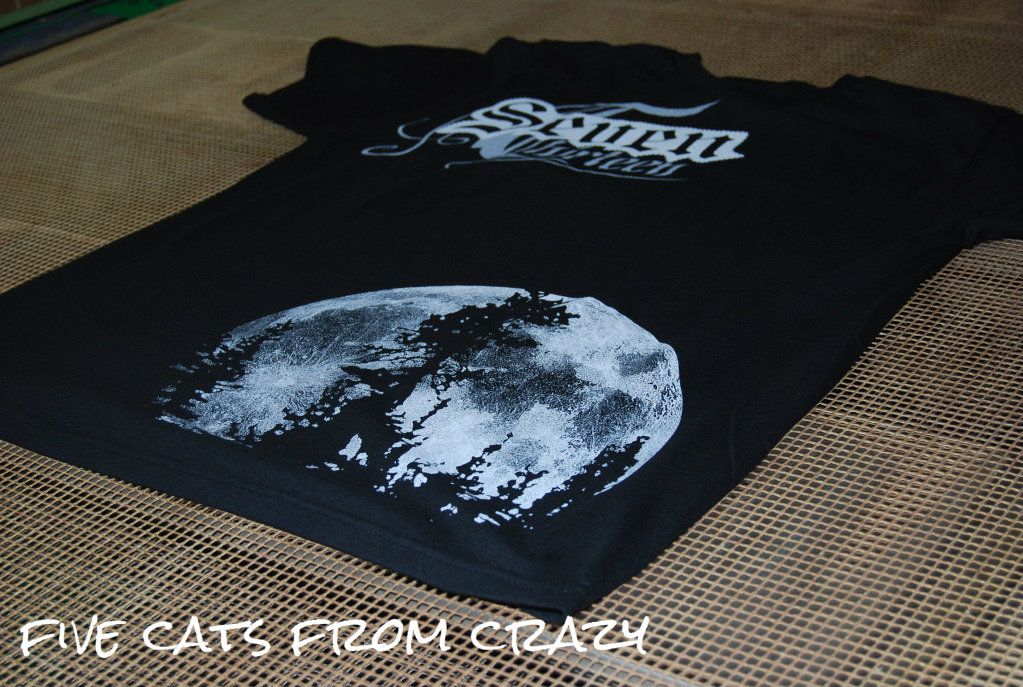 The ironic thing that occurred was that we did not specifically plan to print on Friday, July 13, it just worked out that way. If you notice, the name of his company is Seven Thirteen (because you have to take the good with the bad in life) and we happened to print on 7/13! It's all good...