The heat may be oppressive, but it certainly gives one reason to stay inside and enjoy the pretty things...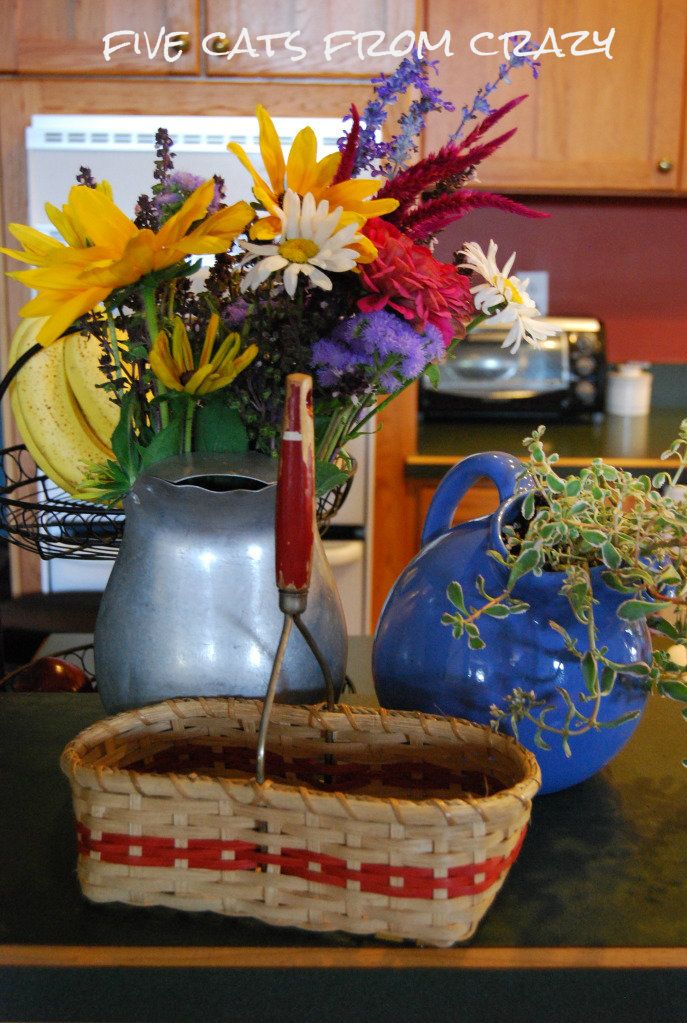 Saturday, my darlin' hubby and I rode our bicycles into town for the Farmer's Market. Among other goodies, I picked up a potato masher basket that I had custom ordered last week: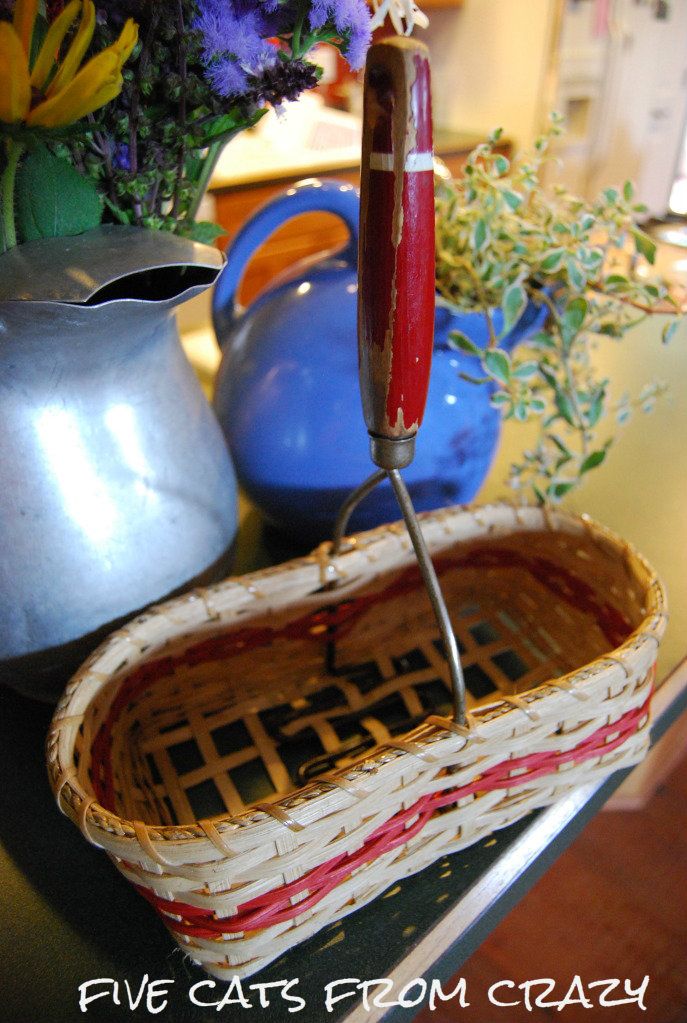 Have to get a bunch of pretty flowers every week: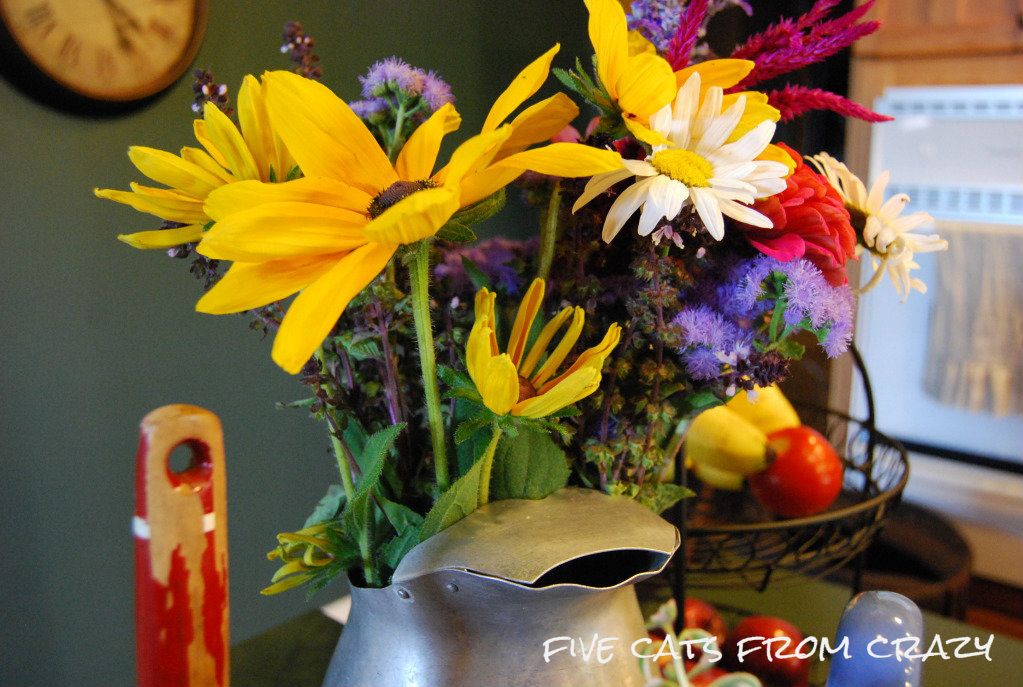 Last week, one of the vendors had the most adorable selection of china teapots and pitchers that were being re-purposed as planters and displayed on shepherd's hooks. Naturally, my first thought was "I can do that!" I would have hung it outside on a hook, but then I would have to go outside to water it. The counter looks like a better location to me: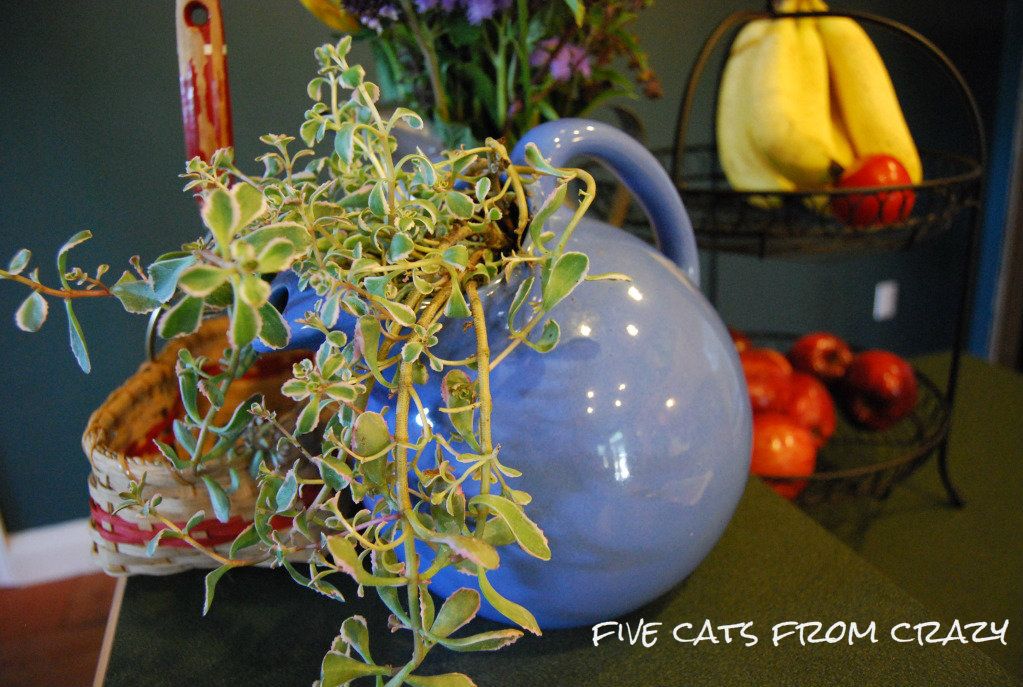 Happy Sunday to all!
Oh, and by the way...Happy Birthday to my favorite sister!

______________________