I'm on a re-do kick lately. The sweater you will see on Friday's FO post is made from yarn that took three FO's to decide what it wanted to be. Today's WIP is no exception. What originally was truly a
beautiful sweater
turned out to be something that I wore only once and was not happy with. It lounged around in my closet taunting me with its
lacy edge and silky softness
and then being downright mean with its a little shorter than I'd like/belly baring viciousness. (there really was not some weird v-shaped discoloration on the front of it, that is merely more evidence of my mad photography skills)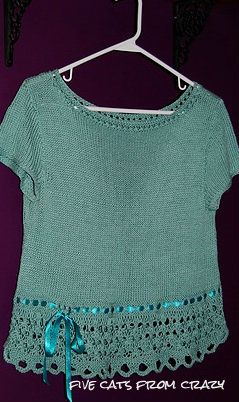 When in doubt, rip it out.
So now, the
Louisa Harding Yarn (Mulberry)
in colorway 07 Seafoam is trying on a new pattern.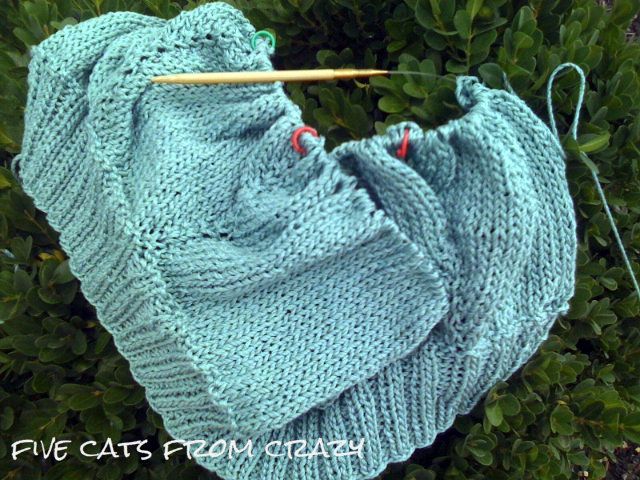 Let's try the
Miley Tee
.
At present, I have lost count of the number of things currently on needles and am only sharing what's in the bag.
Fuzzy Wuzzy was a
beret
?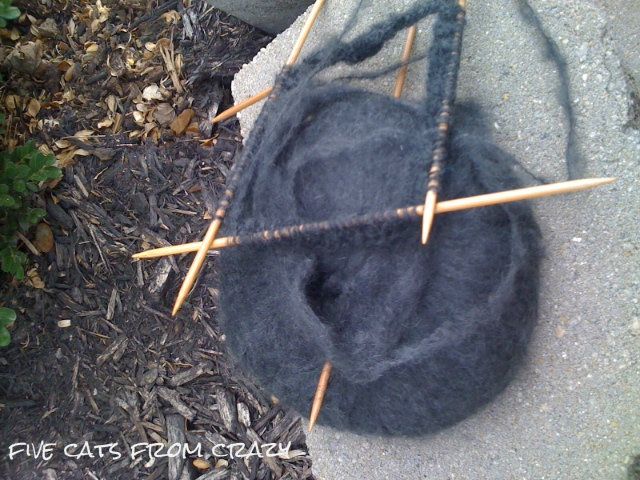 Yarn?
Lana Grossa Baby Kid
colorway 006. Man oh man is this stuff soft, and stick-to-itselfy. Sort of what I imagine knitting with cotton candy would be like.
That's all for now, I have no more and frankly am more interested in running outside and watching for rain. The sky is dark, there's some rumbling going on...
OOOOH...guess what? It's raining, pouring actually. Adios!
-----------------------