The Tour de France has begun, which of course translates in the fiber world to the beginning of the Tour de Fleece wherein spinners worldwide set goals for their spinning to be met during this very specific time frame.
Have I signed up? No.
Would I have liked to? Yes.
Another time, maybe. In the meantime, Minerva has been staying fairly busy (not as much as I would like, but there is only so much available time and I can only sit comfortably in a hard straight chair for so long...don't ask, just understand that I am the only person on the face of the earth that can get injured on a bicycle even when it is not moving).
I have been flipping back and forth between the last 4 ounces of brown suri alpaca and 4 ounces (split into 2 sections) of a hand-dyed braid of 83% kid mohair, 15% nylon, 2% fine merino that I picked up at the Fiber Festival.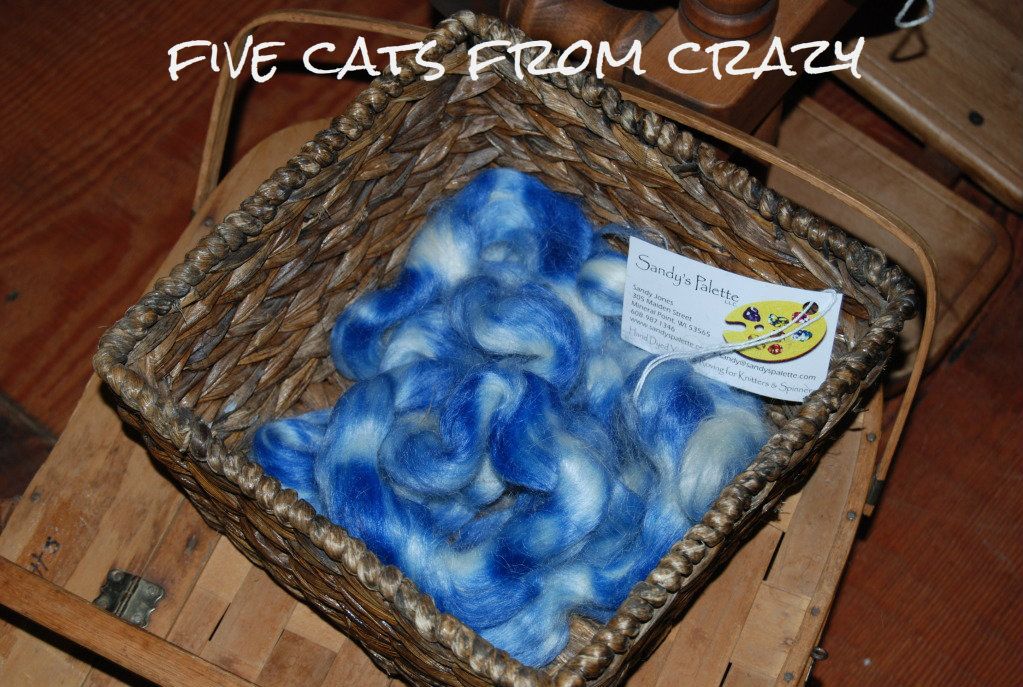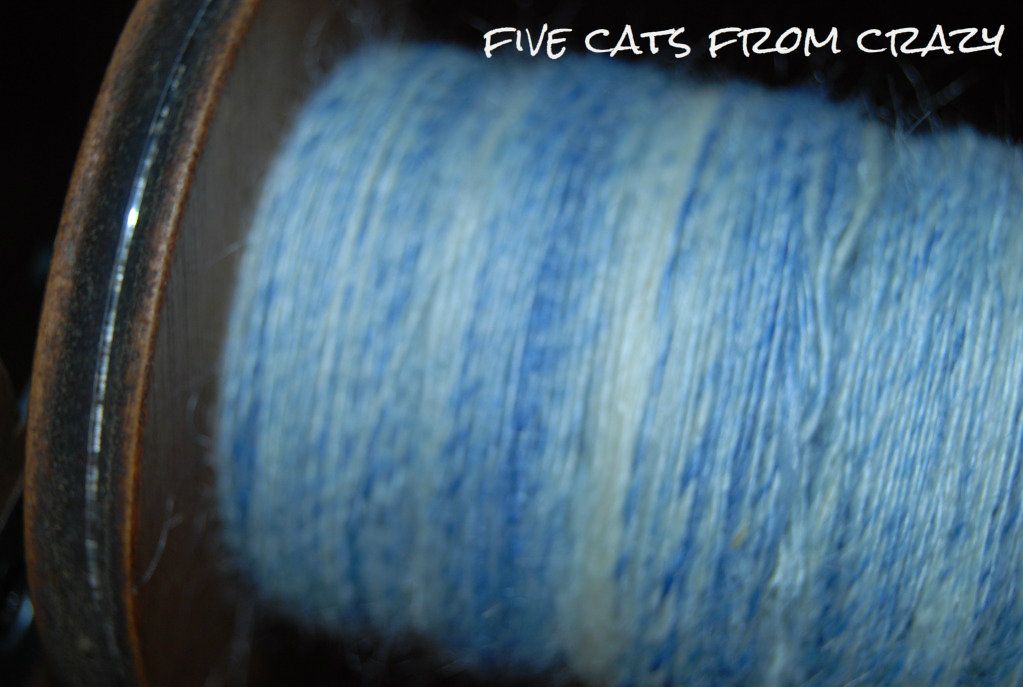 The first 2 ounces are done. After plying, it should be a lovely, lofty fingering/sport weight. What should it eventually become? A hat, gloves, scarf, shawl...?
-------------------------