The last few months have seen several FO's that failed to make pictorial debut. <fancy way of saying, I have finished a few things, but was too lazy/distracted to take pictures> You will just have to trust me when I tell you that since the end of July, my needles have produced 5 hats, a pair of fingerless mitts, a Minion, and a ginourmous shrug/wrappy kind of thing and that my wheel has spun up somewhere between 45 to 60 ounces of various fibers...primarily alpaca, BFL, or merino/silk.
Here is a clue to part of what has been a MAJOR distraction that my head and heart are working on coming to grips with: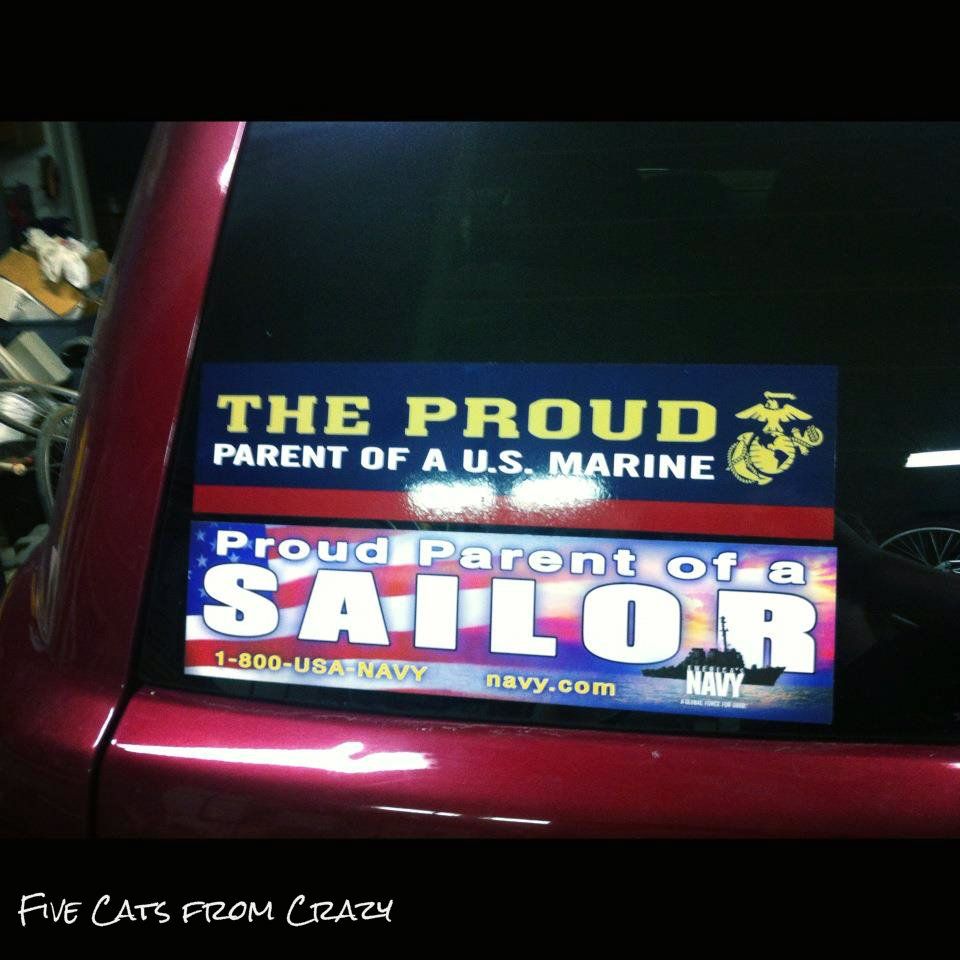 My babies. My 18 year old twins are BOTH embarking on military careers. One will be leaving for Navy basic training in 9 days, and his brother is on stand-by to leave for Marines basic training (meaning that for the entire state, if someone is disqualified or changes their mind, he is bumped to the top of the list and can have as little as one hour's notice to report to MEPS otherwise his tentative ship date is in January).
Add to that, my oldest turned 21 and moved into his own apartment!
The long and the short of it is that, in essence, I have reached an FO time of life and while the future is bright and full of promise, it is bittersweet at the same time. The two burning questions that plague all mothers are: 1) WHERE did the time go? and 2) WHEN did my babies turn into young men?
Happy Friday to all and Happy Fiber Fun if you so choose.
------------------