"A thing of beauty." That statement/phrase means different things to everyone. Right now. At this time. This week. This project...
A thing of beauty to me (according to the stipulated points above as I see them) is a finished object that is soft, warm, created by me from start to finish-beginning with the spinning of the yarn all the way through weaving in the last little tail-and FITS!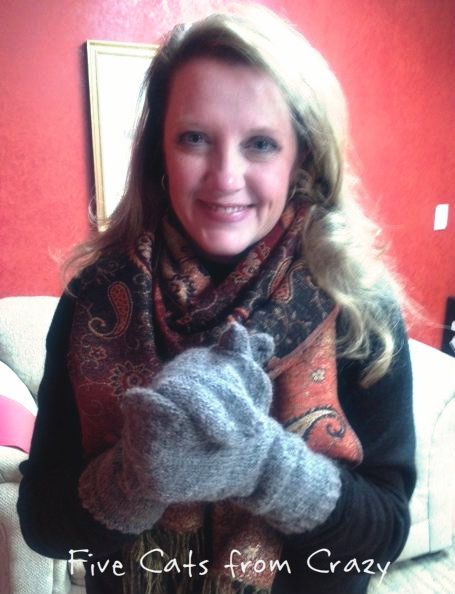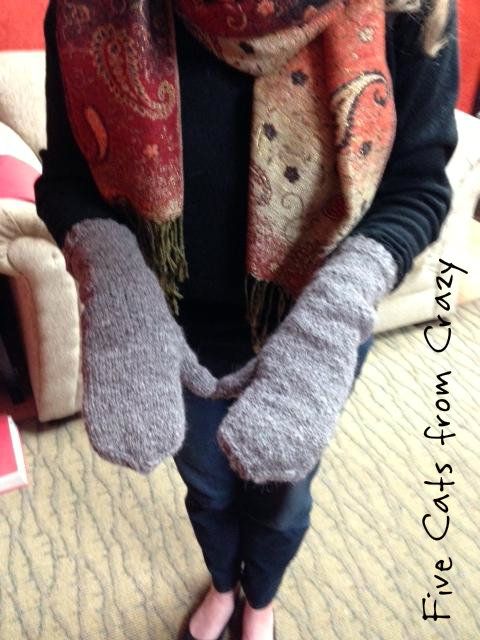 Sorry for the weird lighting...our office at the shop does not have very forgiving lighting. Not to mention, I should probably re-think having my darling husband take the pictures for me with my phone! AAACCCKKK, you should see the out-takes. Hilarious.
For those that need the 411: Yarn: handspun gray suri alpaca
Pattern:
Ephemera
Needles: um, 4 US, but supposed to be 6 US
----------------------